The Support System for Organ Donation Can Trace its Roots to the MCV Campus
April is National Donate Life Month, a time when organizations and people across the U.S. celebrate the generosity of those who have made the decision to save lives by becoming organ donors.
Fulfilling these donors' promises and their recipients' hopes requires a strong support system to be in place before actual transplants ever happen in the operating room, and the MCV Campus is where some of the most important parts of that support structure took root in the early years of organ transplantation.
While surgeons and administrators at the Medical College of Virginia, now VCU Health, were making some of the earliest innovations in the science of transplantation, they also were working to establish some of the most critical sharing and communications networks, laws and ethical standards that today are vital to organ donation and transplantation across the country.
Below are some of the stories of those contributions.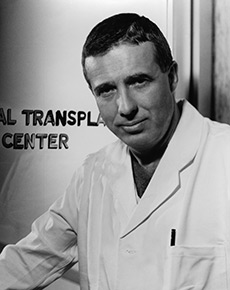 David M. Hume, M.D.
Dr. Hume, who was a member of the team that performed the world's first successful kidney transplant, performed Virginia's first kidney transplant at MCV in 1957.
In 1969, along with Dr. Barnard Amos, Dr. Hume founded the organization that became the South-Eastern Organ Procurement Foundation (SEOPF), an association of donation and transplant professionals and regional hospitals that sought to increase efficiency in matching donors to recipients.
SEOPF ultimately gave rise to the United Network for Organ Sharing (UNOS). Today, UNOS facilitates all organ sharing across the U.S. and is still located in Richmond.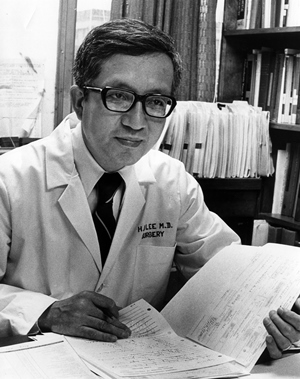 H.M. Lee, M.D.
In the 1950s at MCV, Dr. Lee was an integral member of one of only four transplant programs in the world. He was also a charter member and the 11th president of the American Society of Transplant Surgeons (ASTS).
Recognizing the necessity for anyone who showed a need for organ transplantation to have the opportunity to receive donated organs, regardless of their social stature, Dr. Lee spent much of his time as ASTS president successfully advocating for legislation to make the sale of human organs illegal. This position has become a standard that is considered a non-negotiable moral compass in the U.S. and is championed by experts such as MCV alumnus Francis Delmonico, M.D., who serves as an advisor to the World Health Organization on the topic of organ trafficking.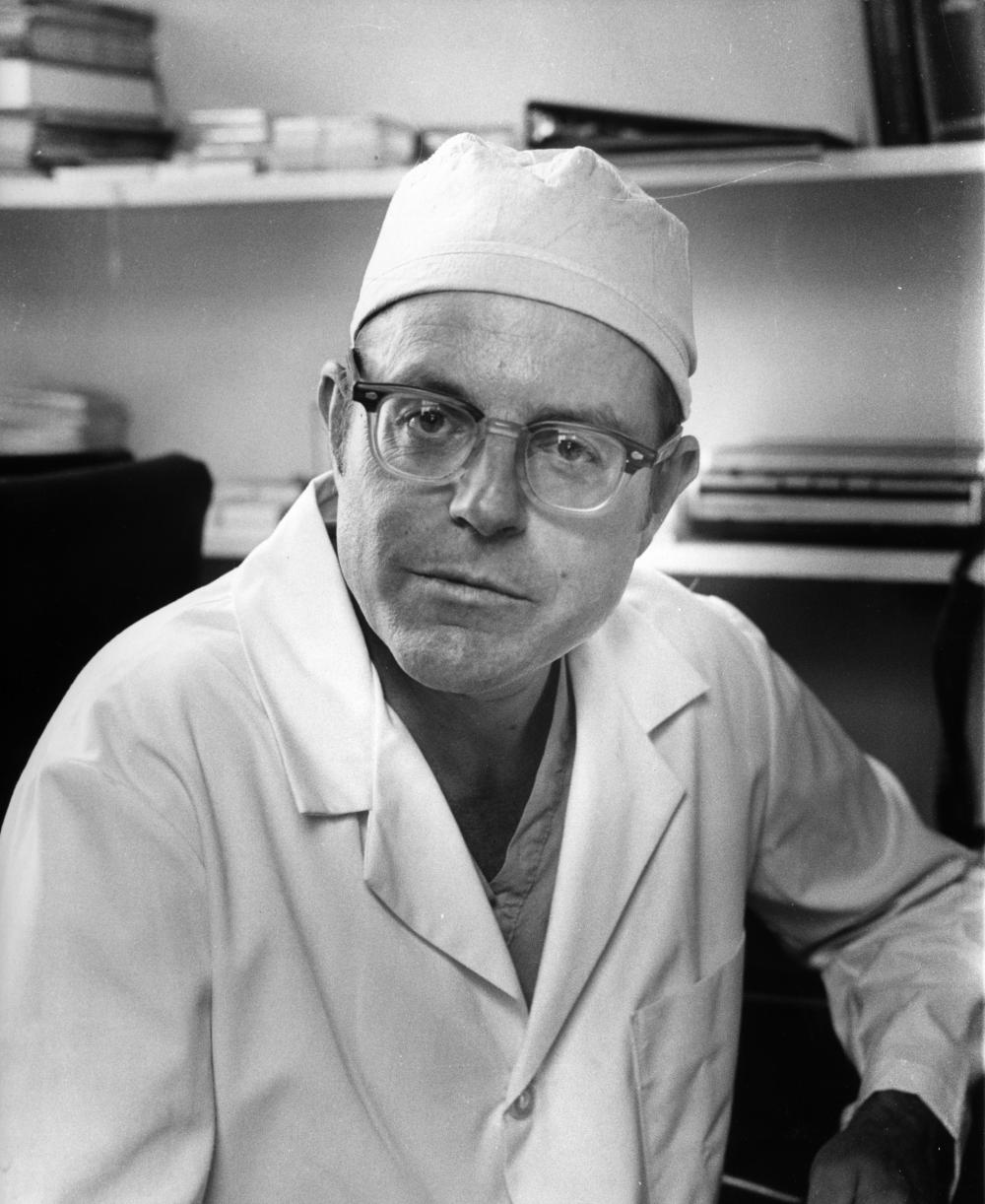 Richard Lower, M.D.
Dr. Lower played an instrumental role in the world's first human heart transplant through years of research and technical practice, and he performed the first heart transplant in Virginia at MCV in 1968.
Dr. Lower's contribution outside of the hospital and lab came when he was sued for supposedly causing "the wrongful death" of a brain-dead donor. His resulting courtroom victory helped establish the official legal definition of brain death, opening the door for successful deceased donations from brain-dead patients whose hearts continue to beat.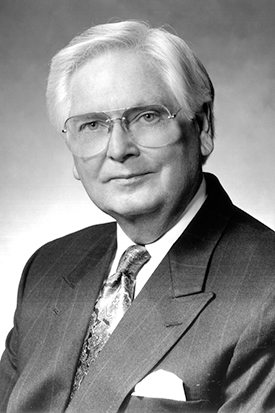 Gene A. Pierce
Pierce began his transplant career in 1964 as a surgical administrator at MCV. Inspired by Dr. Hume, Pierce became involved in efforts to preserve donated organs longer, transport them over greater distances and ultimately share them among transplant hospitals if they could not be transplanted locally.
In 1975, Pierce became executive director at SEOPF, the organization Drs. Hume and Amos founded. Originally an organization of 18 transplant centers in nine states, SEOPF soon began to expand its services to other transplant hospitals and organ procurement organizations across the country. To facilitate the process of placing organs over distant locations, SEOPF pioneered the use of a computer-based matching system called the United Network for Organ Sharing. Pierce later founded UNOS as a separate nonprofit organization and became its first executive director.
The MCV Campus continues its leadership in transplantation today through the VCU Health Hume-Lee Transplant Center, which is one of the busiest and oldest transplant centers in the country. This year, it celebrated its 60th anniversary and performed its 5,000th transplant.
Hume-Lee's surgeons and staff, including Marlon F. Levy, M.D., the center's director, are charting new courses in procedures like islet cell transplantation and looking toward the future for new possibilities and approaches such as extended organ viability (the amount of time an organ can be outside of a body) and robotics that can improve precision in surgery.
Continuing this work would not be possible without the MCV Campus's world-class patient care, research and education that are all supported in part by the generosity of grateful patients, former employees, alumni and community members who want to be a part of saving lives — who want to help Donate Life.
If you're interested in learning about how you too can be a part of saving lives through organ donation and transplantation, sign up to be an organ donor at RegisterMe.org or read about tools, strategies and opportunities to support the MCV Campus at our giving page.