Dowdy Award Honors Parkinson's Mover and Shaker
MICHAEL B. DOWDY AWARD
RECIPIENT: CHARLES F. BRYAN JR., Ph.D.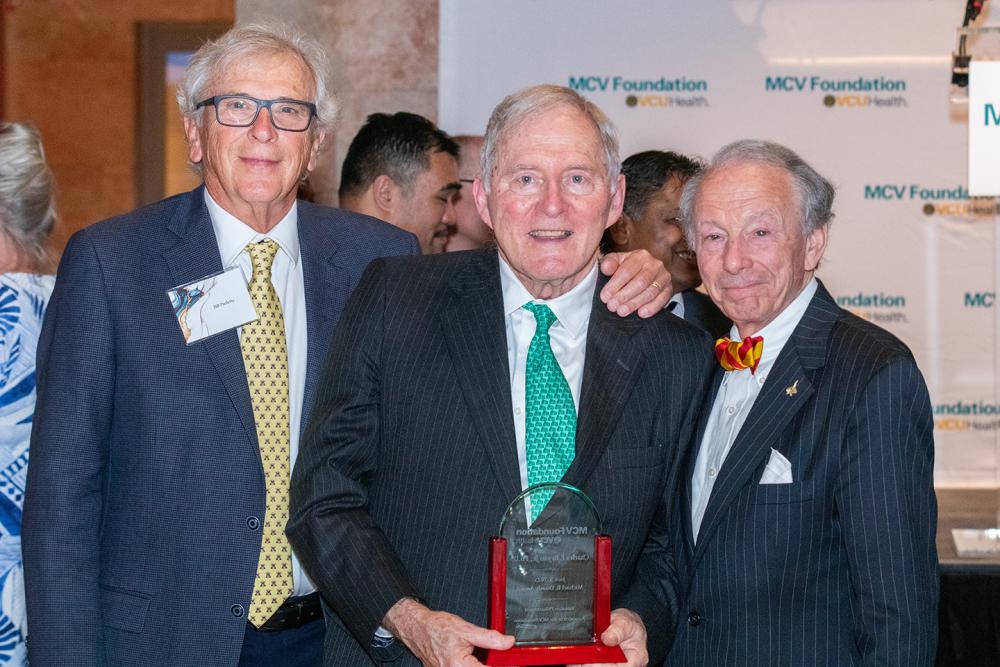 A foundation trustee for 12 years, Charlie Bryan, Ph.D., was instrumental in raising $5 million — which was matched with another $5 million from the VCU School of Medicine — to establish the VCU Parkinson's and Movement Disorders Center in 2011.
His efforts served as a catalyst for changing the landscape of neurological care and research at VCU Health, including the recruitment in recent years of more than 30 prominent neurology faculty members from around the country.
Dr. Bryan, who was diagnosed in 2004 with Parkinson's disease, remains the founder and nucleus of the Movers and Shakers, a group of community partners and donors who share his vision and who collectively have raised millions of dollars that drive life-changing neurological research and patient-focused care at VCU and VCU Health. But his influence goes beyond this campus.
A proud graduate of VMI, Dr. Bryan's classmates recently established the Charles F. Ryan Jr. Parkinson's research fund at VCU Health in his honor, for which more than 21 gifts have been made totaling more than $250,000.
"They thought that the best way to honor him was not to create a fund at VMI, but to fund Parkinson's research at VCU," said Margaret Ann Bollmeier, MCV Foundation president and CEO. Noting the unusual nature of funding an institution other than their alma mater, "that doesn't happen very often, but it speaks so much to Charlie and the respect he's held with his classmates."
Dr. Bryan was also instrumental in making connections between the foundation and the Virginia Museum of History & Culture, which led to the creation of the Health in History lecture series that continues today.   
Established in honor of Mickey Dowdy, who served as president of the MCV Foundation from 1993 to 2006, this award recognizes a volunteer who has played a lead role in fundraising for the MCV Campus at VCU Health.