Gottwald Honors Three VCU Health Physicians
Grateful for the care he and his family have received at VCU Health, Bruce Gottwald and his wife Nancy recently donated $250,000 to honor several physicians who've been the experts they've needed at various times in their lives.
"I met with Dr. Peter Buckley earlier this year," Gottwald said. "As we discussed the health system, I reflected on the role its doctors and nurses have played in my life and our community. We are all fortunate to have a place like VCU Health here in Richmond for ourselves, our families and any one of our neighbors who needs it. Making this gift was something I was happy to do to recognize the importance and expertise we have in town, right here at VCU."
Gottwald and his family have been generous supporters of VCU and VCU Health for decades. He served on the MCV Foundation Board of Trustees in the late 1970s and is now on the foundation's Leadership Council; he is a former member of the VCU College of Engineering Foundation Board of Trustees; and he and Nancy have supported Massey Cancer Center, the Virginia Treatment Center for Children, the College of Engineering and many other entities across the university.
"It has been an honor getting to know Mr. Gottwald," said Dr. Buckley, dean of the VCU School of Medicine. "The Gottwald family has a long history of supporting the MCV Campus. They've made an impact at VCU and throughout Central Virginia. We're thankful and fortunate that community minded people are committed to serving and saving lives alongside us every day."
Gottwald's most recent gift of $250,000 was made in honor of three physicians who have taken care of him and his family over the years.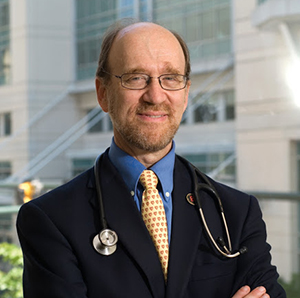 Kenneth A. Ellenbogen, M.D.
Martha M. and Harold W. Kimmerling, M.D., Chair of Cardiology
The gift in honor of Dr. Ellenbogen will help the Pauley Heart Center Innovation Fund to support critical unrestricted research infrastructure and personnel needs, particularly in the wake of the COVID-19 pandemic.
---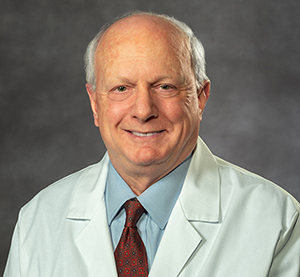 Warren L. Felton, M.D.
Professor, Division of Neuro-Opthalmology
The gift in honor of Dr. Felton will support the Department of Neurology Current Fund where it will help advance the clinical and research mission of curious scientific discovery exemplified by the department's physician scientists.
---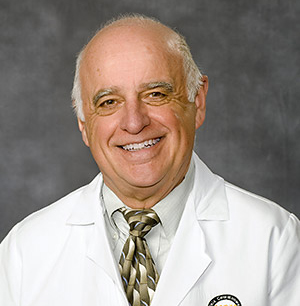 Harold F. Young, M.D.
Professor and James and Frances McGlothlin Chair, Department of Neurosurgery
The gift in honor of Dr. Young will help establish the M. Theresa and Harold F. Young Neurosurgery Chair. To learn more about the chair, read our story on Honoring a Beloved Neurosurgeon With a lot of Heart.
---
To learn how you can support physicians who have made difference in your life, contact Brian Thomas, MCV Foundation's vice president and chief development officer, at brian.thomas@vcuhealth.org or 804-828-0067.