Honoring MCV Campus Leaders and Trailblazers
Each year, the MCV Foundation Board of Trustees honors people who have made significant contributions to the world-class patient care, research and education that VCU Health delivers right here in our community.
On June 3, we gathered again at the Country Club of Virginia to celebrate these changemakers among us. We also welcomed new members to our board and Leadership Council while passing the gavel from one great leader to the next.
Awards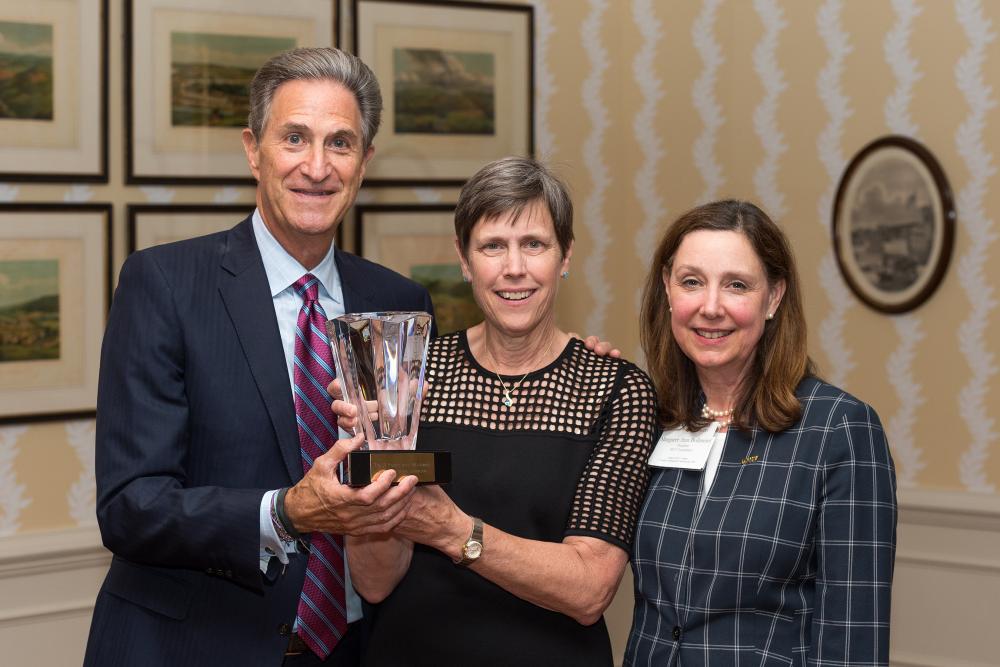 Dean Jean Giddens, Ph.D., RN, FAAN, received the Robert Irby Award.
Dean Giddens joined the School of Nursing as dean in 2013 and has been involved in fundraising ever since. She spearheaded an effort to support the school's Clinical Scholars Program by working with a committee of donors to raise more than $500,000 and ensure the important program's success.
Soon after her arrival at VCU, Dean Giddens and her husband Jay Corazza established an endowed fund to support scholarships. In addition, Dean Giddens has been very successful working with major donors, completing the most successful fundraising year in the School of Nursing's history in fiscal year 2019.
The Irby Award was established in 2001 in memory of Dr. Robert Irby, an MCV rheumatologist who was devoted to securing financial support for the MCV Campus.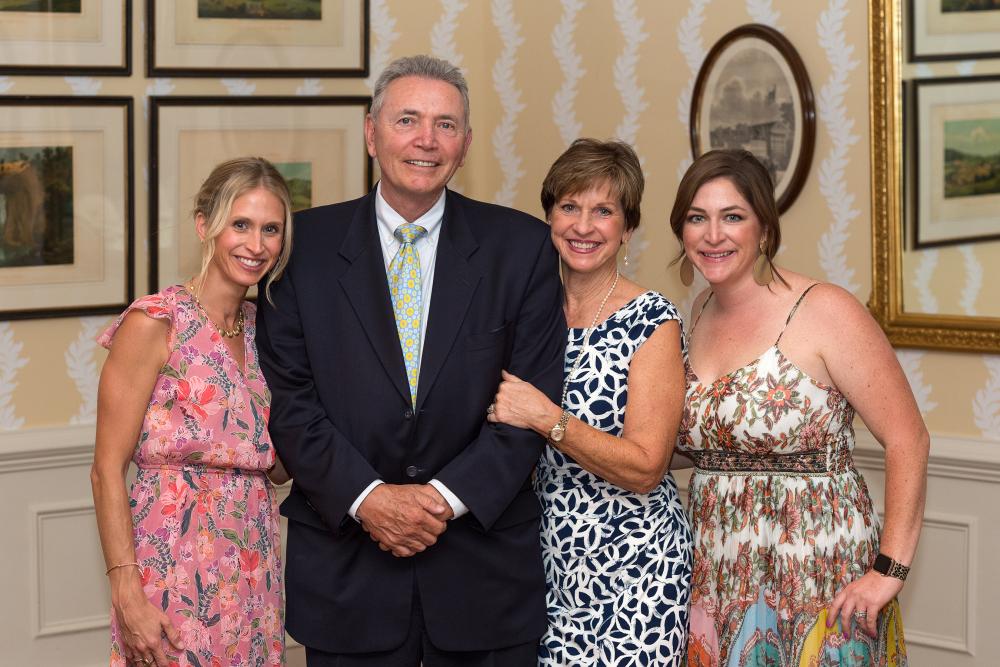 George Emerson received the Michael B. Dowdy Award.
George served as chair of the Massey Cancer Center Advisory Board and is a member of the MCV Foundation Board of Trustees, the VCU Health System Board of Directors, and the VCU Make It Real Campaign Steering Committee.
His philanthropic contributions span a broad spectrum of personal generosity and community engagement. George, his wife Darlene and their family run the Highlands-Massey Classic, a golf tournament that has raised more than $2 million to support head and neck cancer research at Massey.
The Dowdy Award was established in 2006 in honor of Mickey Dowdy, who served as president of the MCV Foundation from 1993 to 2006.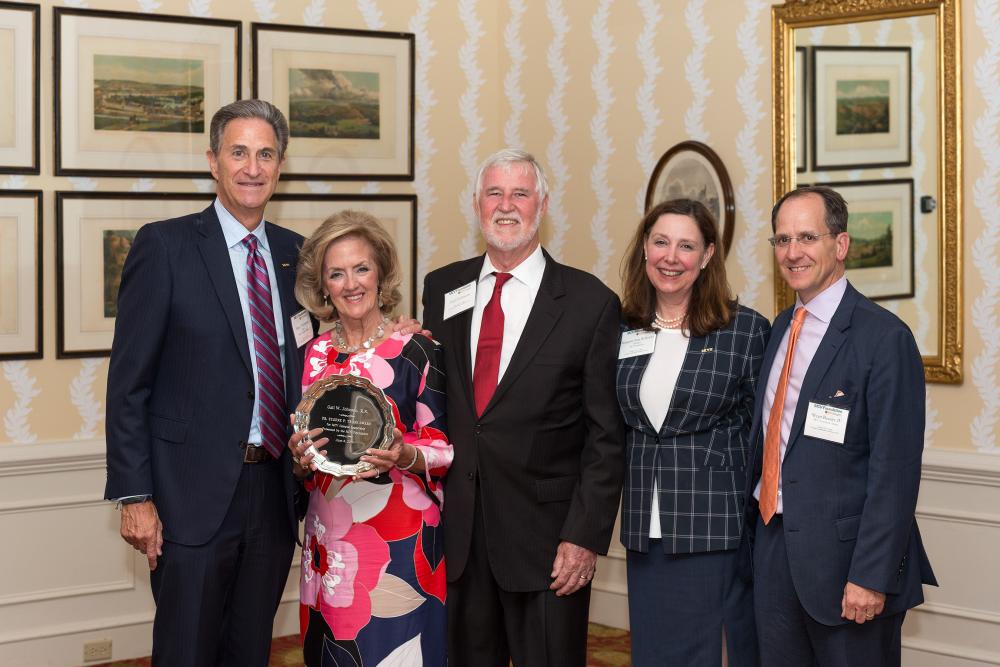 Gail Johnson received the Eugene P. Trani MCV Campus Leadership Award.
Gail is former chair of the MCV Foundation Board of Trustees. She served in that role from 2013 to 2016, and during her tenure, led the creation of a strategic operating plan and the search for a new president, among many highlights.
She is a 1967 graduate of the School of Nursing, a former member of the School of Nursing Advisory Committee, and a former faculty member at the school.
Gail is the founder and chairman of the board at LeafSpring School, which offers early childhood education programs across the nation and abroad.
The Trani Award was established in 2009 in honor of Dr. Eugene P. Trani, who served as president of VCU from 1990 to 2009.
Gordon Ginder, M.D., received the Jerome F. Strauss III Award.
For 22 years, Dr. Ginder has served as director of VCU Massey Cancer Center. His strategic leadership has positioned Massey for continued growth and success as an NCI-designated cancer center, which places Massey in the top four percent of all cancer research centers in the U.S.
Gordon is a nationally renowned researcher, educator and administrator, and beloved member of the community.
The Strauss Award was established by the MCV Foundation Board of Trustees in 2016 in honor of Dr. Jerry Strauss, a nationally renowned researcher, educator and administrator who was appointed dean of the School of Medicine in 2005.
MCV Foundation Trustee News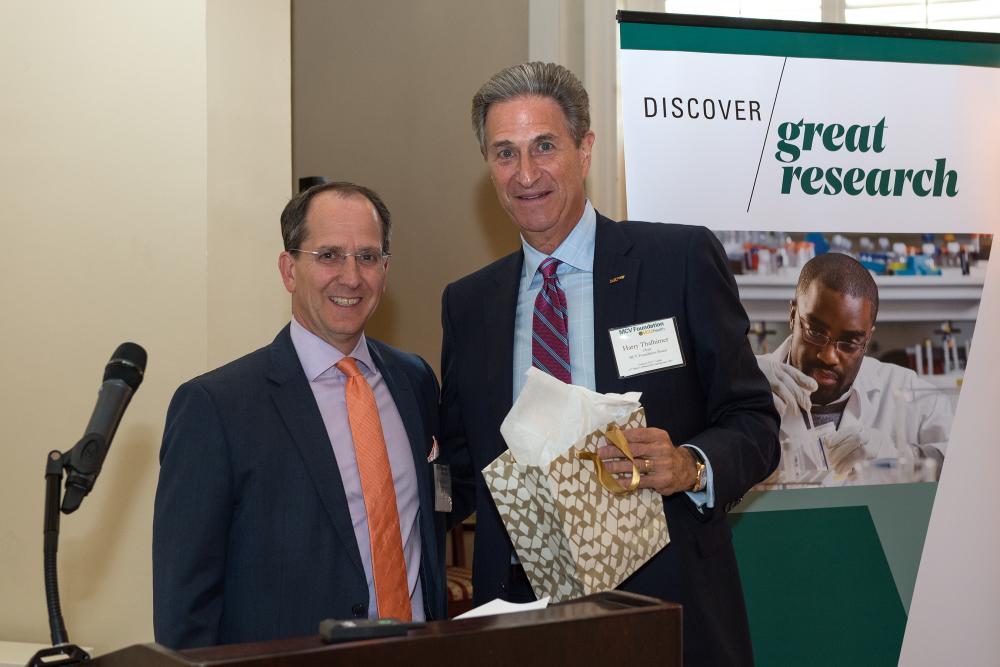 Passing the Gavel
At our board meeting on June 3, MCV Foundation Board Chair Harry Thalhimer passed the ceremonial gavel to Chair-Elect Wyatt Beazley IV. 
"The opportunity to serve as chair of this board has been the most meaningful work of my lifetime," Harry said. "The work we all do together ensures the bright future that lies in front of us can be met. The transition work has been done and we're in the best shape we've ever been. Wyatt will be a terrific chair of this board."
In the next Chronicle of Giving issue, we will take a closer look at Harry's legacy and learn more about Wyatt and his vision for the foundation and MCV Campus.
New Board Members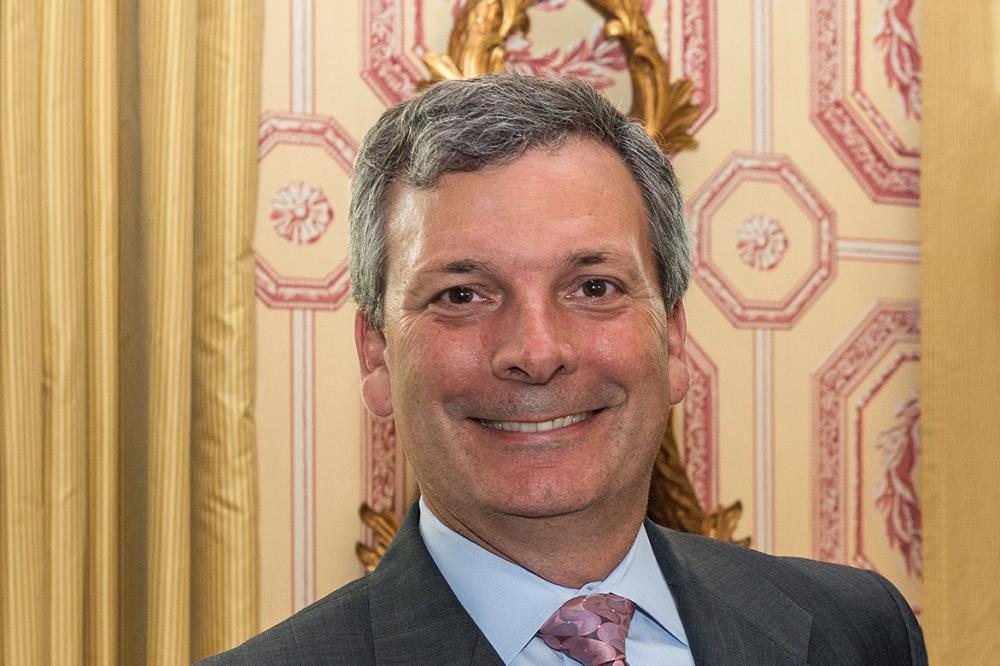 Steve Gaidos is the Richmond market general manager for Terazo, a software engineering firm founded in Richmond.
He has more than 30 years of experience planning the strategy and implementation of integrated technology solutions for Fortune 500 companies as well as smaller businesses. 
W. Taylor Reveley III was the 27th president of William & Mary, and formerly dean of its law school for almost a decade. He retired in June of 2018.
Before joining William & Mary, Taylor practiced law for almost three decades at Hunton & Williams, specializing in energy and environmental matters. He was managing partner of the firm for nine years during a time of significant growth in its national and international reach.
New Lifetime Horary Trustees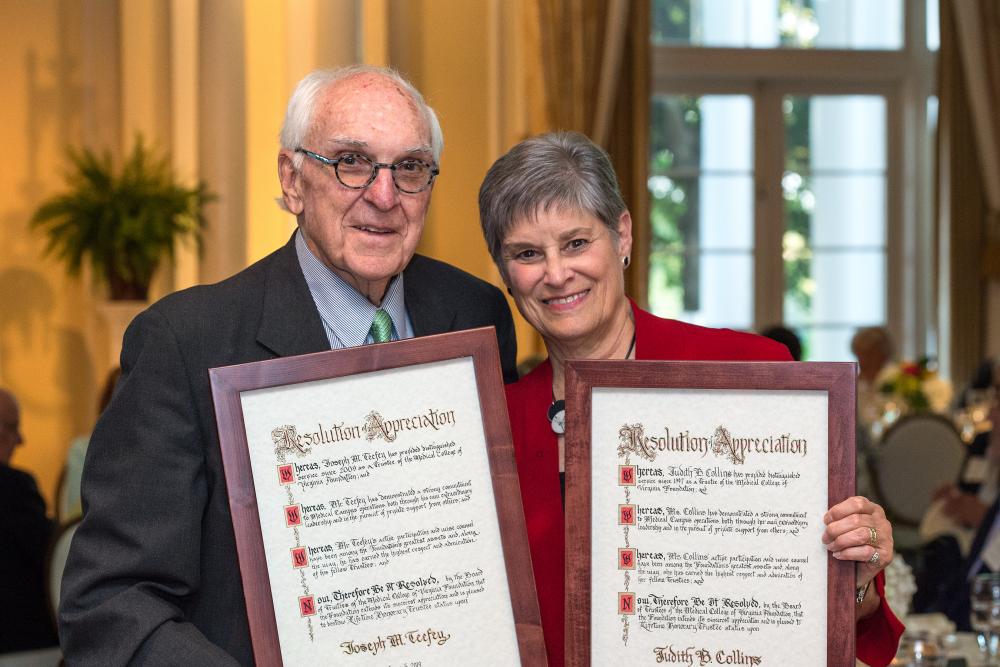 Judy Collins, RN, WHNP, served on the MCV Foundation Board of Trustees for 21 years. Judy earned a B.S. in nursing from the University of North Carolina at Chapel Hill and an M.S. from Boston University before enrolling at VCU School of Nursing to earn a nurse practitioner certificate in women's health.
She helped create, attend and co-direct the OB-GYN nurse practitioner program, and became founding director of the comprehensive VCU Women's Health Center at Stony Point. Throughout her career, Judy has held positions in nursing services, administration, education and professional organizations, including appointment by the governor to the Virginia Board of Nursing and the joint boards of Nursing and Medicine.
She retired in 2000 after more than 30 years of service to the university. In honor of her retirement, family, friends, grateful patients and colleagues established the Collins-Teefey Distinguished Professorship at the School of Nursing to honor Judy's lifelong commitment to women's health and leadership in the VCU School of Nursing.
Joe Teefey served on the MCV Foundation Board of Trustees for nine years. During his time on the board, he chaired the Personnel and Compensation Committee. Joe is former vice president of MCV Hospitals and former director of the Commonwealth of Virginia Department of Medical Assistance Services.
He received his undergraduate degree at the University of Richmond and his graduate degree at William & Mary. He also completed the University of Virginia Executive Program and the Commonwealth of Virginia Executive Institute. 
Joe currently serves on the MCV Physicians Board of Directors and has been president of Teefey-Collins Consultants Inc. since 2001, serving as a healthcare consultant and lobbyist.
Joe has been instrumental in helping to raise funds for the School of Nursing. Together, he and Judy have helped lead fundraising for the Clinical Scholars Program.
Joining the Leadership Council
Trustees joining the Leadership Council this year include Roger Boevé, who served nine years and chaired the Development Committee; Jeff Gumenick, who served nine years and was on the Communications Committee; Ron McFarlane, R.Ph., who served eight years and was on the Finance & Audit Committee; and Brenda Snow, who served one year and was on the Communications Committee. The Leadership Council was established in 2017 to strengthen the foundation's relationship with former trustees.

All of the awardees and trustees above have generously given their time, energy and resources to help advance healthcare for our friends, family, neighbors and community here in Richmond and beyond. We thank them.
If you too are interested in supporting and being a part of the lifesaving care, research and education that happen on the MCV Campus every day, visit our giving page to learn about the various ways to make contributions across campus.