MCV Foundation Trustees Celebrate FY2017 at Annual Board Meeting and Dinner
MCV Foundation trustees, staff, partners and friends gathered for a board meeting and dinner on June 5 to celebrate the culmination of a remarkable year on the MCV Campus.
Before board chairman Harry Thalhimer and foundation president Margaret Ann Bollmeier shared some of the year's highlights, Marsha Rappley, M.D., CEO of the VCU Health System and vice president of VCU health sciences, provided a glimpse of the MCV Campus's future, sharing an update on facility planning and growth.
"An organization like this – the history that it has and the future that sits in front of it – it's an honor to serve," said Harry, who is completing his first year as board chair. "The future of this university depends on a healthy academic health center."
Harry highlighted the year's successes, which include reinvigorated board meetings, a strategic planning process and brand refresh that now are both complete and in their respective implementation phases, the opening of the new School of Allied Health Professions building, and successful Discovery Series events in Williamsburg. He also announced that MCV Foundation assets have for the first time topped $500 million.
We are thankful for the service delivered over the years by those who will rotate off the board this June. Kathy Bobbitt served for 25 years, Lee Krumbein served for 13 years and Gail Johnson served for 22 years. Kathy, Lee and Gail will continue to work with the foundation as part of the newly developed Leadership Council, which is in place to enable former board members to continue to be involved with the foundation.
The slate of officers approved at the meeting included Harry, who was approved to serve through June 2019, Tracey Kemp Stallings as vice chair of communications, Jim Starkey as vice chair of the board of trustees, and Wyatt Beazley IV as vice chair of the board of trustees.
New trustees who were voted onto the board are Farhad Aghdami, Richmond's managing partner of Williams Mullen; Rachel Burgess, principal at SIR; Susan G. Kornstein, M.D., professor in the VCU School of Medicine and executive director of the VCU Institute for Women's Health; and Spencer Williamson, CEO and president at kaléo.
During the dinner, three former board members were awarded lifetime honorary trustee status for their significant contributions over the years.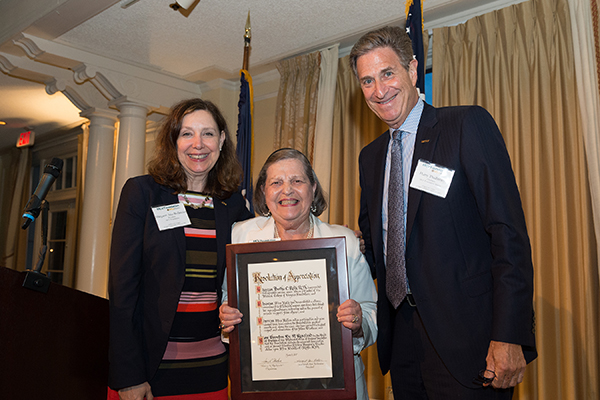 Bertha Rolfe was a foundation board member for 18 years. She is active in the MCV Alumni Association, a former co-chair of the MCV Foundation Governance Committee, an MCV School of Pharmacy alumna and former faculty member, and a member of the VCU Massey Cancer Center Advisory Board. In 2011, she received the foundation's Eugene P. Trani MCV Campus Leadership Award.
George Vetrovec, M.D., was a foundation board member for 12 years. In 2015, he retired from VCU Health after 39 years. A former chair of Division of Cardiology, he led the campaign for Pauley Heart Center and helped secure more than $14 million to support it. In 2001, Dr. Vetrovec received the foundation's Robert Irby Award.
Harold F. Young, M.D., was a foundation board member for 18 years. In 2015, he stepped down after 30 years as chair of the Department of Neurosurgery. He has helped raise more than $30 million for the MCV Campus, and in 2003 received the foundation's Robert Irby Award.
We were pleased to honor four recipients with the MCV Foundation awards during the dinner reception.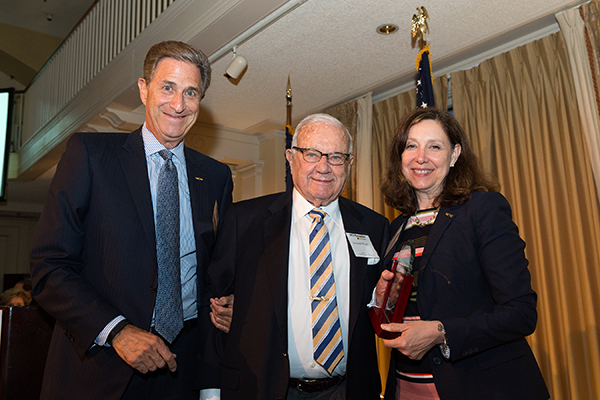 C. Kenneth Wright was selected as the 2017 recipient of the Michael B. Dowdy Award. This award recognizes a volunteer who has played a lead role fundraising for the MCV Campus. Ken is among the university's greatest benefactors. Last year he made a gift to name the C. Kenneth and Dianne Wright Center for Clinical and Translational Research. His total giving to the university is $40 million.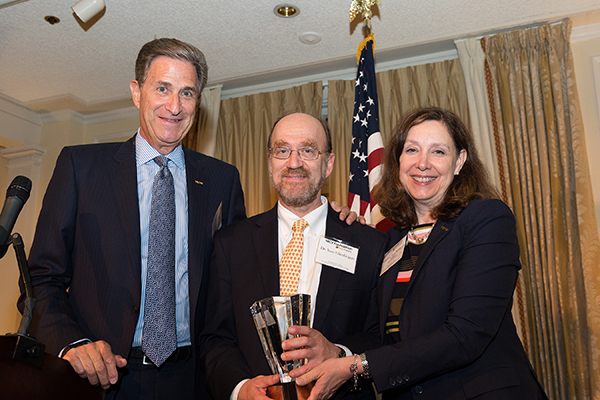 Kenneth Ellenbogen, M.D., was selected as the 2017 recipient of the Robert Irby Award. This award is presented to a faculty member who has assisted with major fundraising efforts. As chair of the Division of Cardiology and director of clinical cardiac electrophysiology and pacing, Dr. Ellenbogen is a champion of the Pauley Heart Center and has helped raise millions of dollars from grateful patients.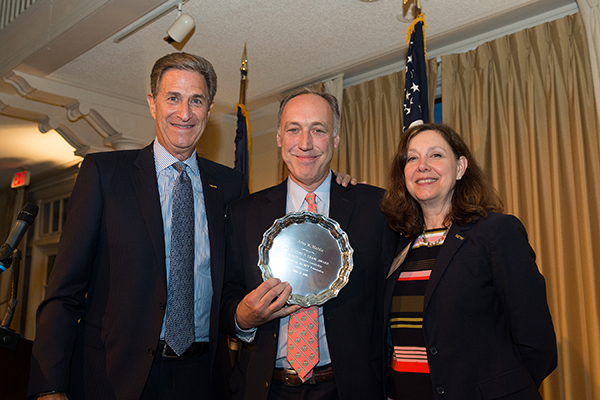 John Martin was selected as the 2017 recipient of the Eugene P. Trani MCV Campus Leadership Award. This award recognizes exceptional dedication and support of the MCV Campus. John served on the MCV Foundation board for more than 20 years, chairing the communications committee and playing a key role in the foundation's brand refresh by leading the brand research project.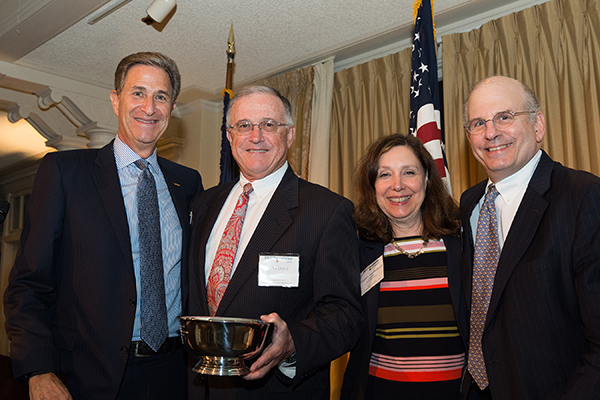 John Duval was selected as the 2017 recipient of the Jerome F. Strauss Award. This award is given to a VCU Health administrator, faculty member or staff member who has demonstrated extraordinary service and stewardship to MCV alumni, donors or other members of the community to support and advance the mission of the MCV Foundation. John served as CEO of VCU Hospitals and Clinics and vice president for clinical affairs for 13 years. Under his leadership, VCU was recognized as one of the top hospitals in the country and the top hospital in Virginia.
Contact us to find out how you can help develop and sustain world-class patient care, research and education on the MCV Campus.