VTCC Inspired, Eager to Open Child Psychiatric Facility in Fewer than 150 Days
Children and adolescents from Virginia and across the country who suffer from mental health challenges will soon have access to a state-of-the-art child psychiatric facility right here in Richmond.
"This is the culmination of years of planning, hard work and support from the legislature and the university," said Joel Silverman, M.D., chair of the VCU Department of Psychiatry in the School of Medicine. "It is going to be the best child (psychiatric) facility in the country, if not beyond."
Fewer than 150 days remain until Children's Hospital of Richmond at VCU opens the facility — its new Virginia Treatment Center for Children — on the CHoR Brook Road Campus in Richmond's north side.
Sandy Lewis, Ed.D., VTCC's executive director, recently gave us a tour of the 120,000-square-foot facility, which will replace a 50-year-old building located on VCU Health's MCV Campus.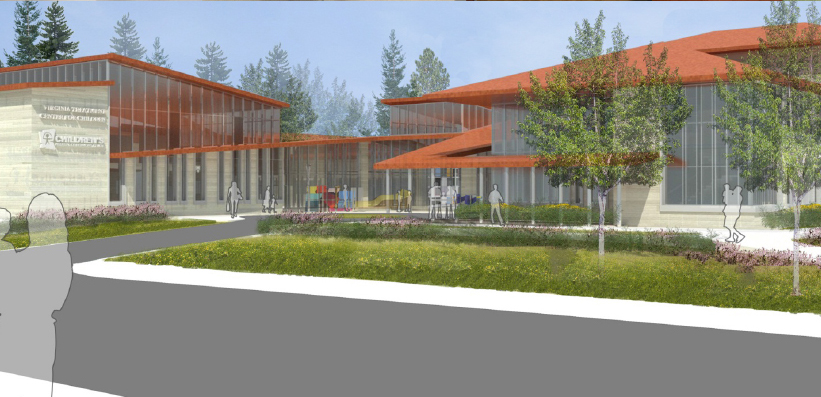 The new VTCC spans 4.5 acres and will include 32 inpatient rooms, 20 outpatient treatment rooms, a gym, recreational areas and gardens. For families, there will be a Children's Mental Health Resource Center. The research arm of the VTCC, the Commonwealth Institute of Child and Family Studies, also will be housed in the new facility.
Clinicians, therapists and other caregivers at the VTCC will provide occupational, recreational, art, music and play therapy. There also will be school programs for children who are in the inpatient units.
The building's physical design is patient-focused. It was the only project honored with an award of merit in Behavioral Healthcare's 2016 Design Showcase competition.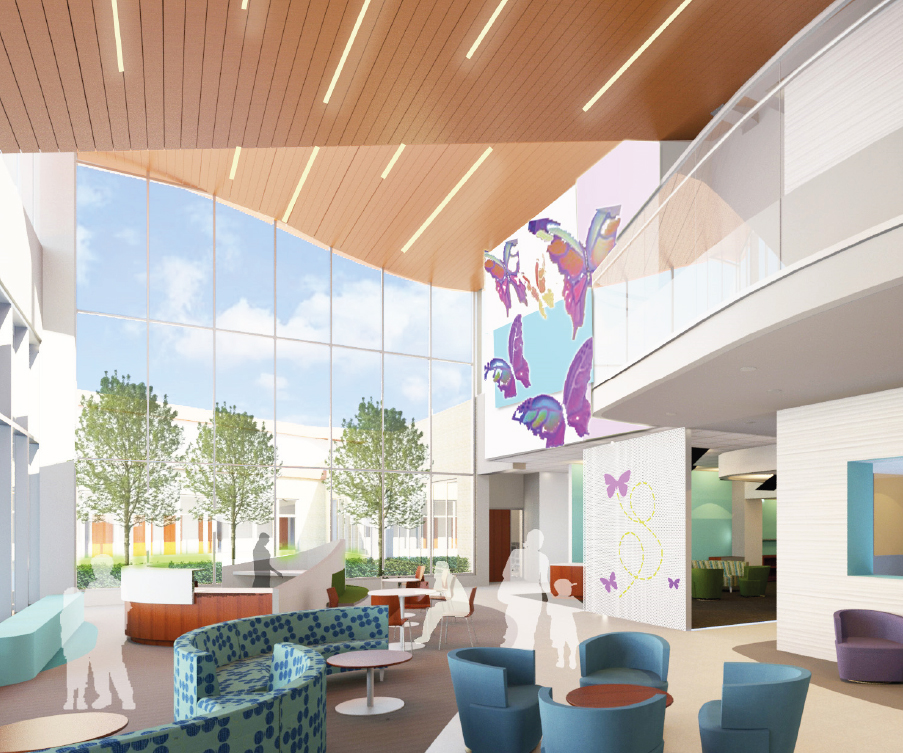 From the shapes and materials used in the design, to the eventual paint and accents of its décor, VTCC will feel more like a park than a medical setting. The entryway will include water features, giant butterflies and wooden ceilings and accents; the two inpatient units will be decorated and painted in green and blue forest and water themes; the exterior fencing will look like bamboo trees; and there are various courtyards for the public and for patients.
"The idea is we want to mimic the natural surroundings," said Dr. Lewis. "In our research, we were most impacted by facilities that had a park-like feel."
Dr. Lewis said there are approximately 7,500 outpatient visits annually at the current VTCC site, and she expects that number to grow to 21,000 at the new site. The dramatic increase is due to a combination of more space and extremely high demand.
For inpatient visits, parents will be encouraged to stay with their children. Each of the 32 rooms will include a seven-foot-long window seat as a place for parents to sleep if they choose to do so.
"We help children and families overcome their mental health issues by teaching  kids and their families better coping techniques and by using psychological therapies and medications if needed," Dr. Silverman said. "And since we teach those techniques to the parents, we are one of the few facilities that really encourages parents to be with patients throughout treatment."
In addition to treatment, research and education are important parts of VTCC's mission.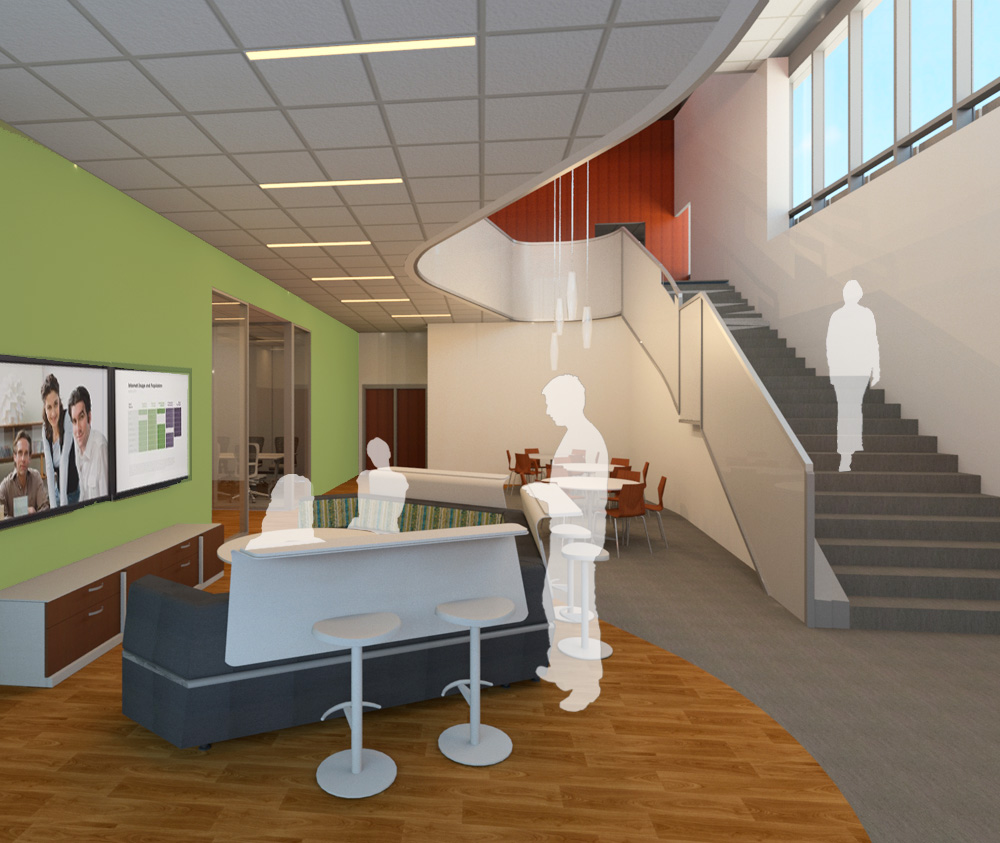 Dr. Lewis calls an open two-story space at the center of the new facility the "heart of the building."
"This is the collaborative core," she said. "Here are offices for our M.D. faculty, social workers, care coordinators, advanced practice nurses, students and trainees. The whole area is designed to encourage collaboration, discussion and learning."
The Commonwealth Institute of Child and Family Studies will recruit researchers to work in VTCC's 1,500-square-foot research space, which is adjacent to the collaborative core.
"As an academic medical center, we always want to do better in the future than we're doing today, and that's what research is for," said Dr. Silverman, who in 2016 received the MCV Foundation's Robert Irby Award in part for his tireless work alongside many others in obtaining state funding for the new VTCC facility.
An example of the type of research that might happen at VTCC would come from a position for which Silverman's department is currently trying to raise funds.
"We'd like to recruit a child psychiatrist with expertise in addictions," he said. "We have a lot of really good research and services for addiction in adults, but most addictions start in adolescence. We really want to be able to recruit a faculty member who can set up clinics for kids, do the research and then combine child and adolescent research with the adult research to understand what the biology is of these addictions."
There are additional fundraising efforts surrounding the center, including several opportunities to name physical spaces like therapy rooms and a yet-to-be-funded rooftop courtyard.
Dr. Lewis has been planning for and overseeing the new VTCC facility since 2012. She said her motivation to "get it right" is as strong as ever.
"It starts with need, you think about the fact that one in five children are impacted by some kind of mental illness, that if untreated it can affect their entire future," she said. "So you have this rare opportunity to impact treatment and healing not only with the child, but the family. And when you do that, you have an impact on the community."
Dr. Silverman is equally optimistic.
"This means the children of this country will have a place to go where the quality of the programming, the quality of the treatment and the diagnosis will be matched by a building that is beautiful and welcoming," he said. "It's downright inspiring."
To learn how you can support the Virginia Treatment Center for Children, contact Brian Thomas.