Biomedical Informatics: Improving Our Ability to Diagnose and Treat Disease
This month we visited a 6,000-square-foot space on Cary Street in Richmond that will soon be renovated to become the new home of the biomedical informatics function at the VCU C. Kenneth and Dianne Wright Center for Clinical and Translational Research.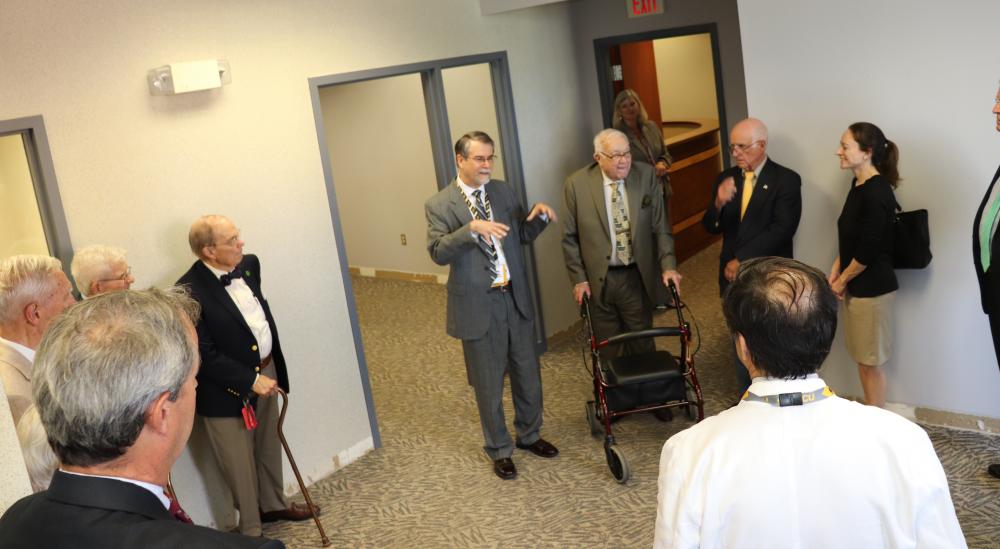 The roughly 18 employees who will eventually work in the space will support researchers from across the university and community. With the help of biomedical informatics, researchers can combine large amounts of data such as imaging and genomic information to find answers that lead to preventions or new treatments for diseases.
One example of how biomedical informatics can work is in screening for mild traumatic brain injury. Mild traumatic brain injury doesn't have a very strong signal if a radiologist looks at an MRI alone, but combining the data from that MRI with other data that's available could be very beneficial. The biomedical informatics team would use machine learning to ask what previously unnoticed and small mild traumatic brain injury signatures appear every time in millions of data points, and they could specify signatures by age, gender and other factors to better diagnose and treat injuries.
F. Gerard "Gerry" Moeller, M.D. is director of the Wright Center, associate vice president for clinical research and the inaugural C. Kenneth and Dianne Wright Distinguished Chair in Clinical and Translational Research. He has immediate plans for biomedical informatics to make an impact in his own research.
He is studying the effectiveness of initiating long-term recovery care for opioid overdose survivors before those survivors ever leave the emergency department. By providing a medication that survivors wouldn't normally receive until visiting an outpatient recovery facility days or weeks later, and by providing a same-day referral to one of those recovery facilities, Dr. Moeller expects to reduce repeat overdoses and deaths.
To maximize effectiveness and accuracy of the research, Dr. Moeller needs to first understand how many overdose victims are entering the emergency department so he can know whether he's reducing that number. The challenge is that when overdose victims enter the hospital they aren't always identified as an overdose victim, so the biomedical informatics team is developing natural language processing methods that enable computers to search physicians' notes for language that is consistent with opioid overdose. This will ensure that Dr. Moeller can count all opioid overdose cases and determine whether his research is truly making an impact and saving lives.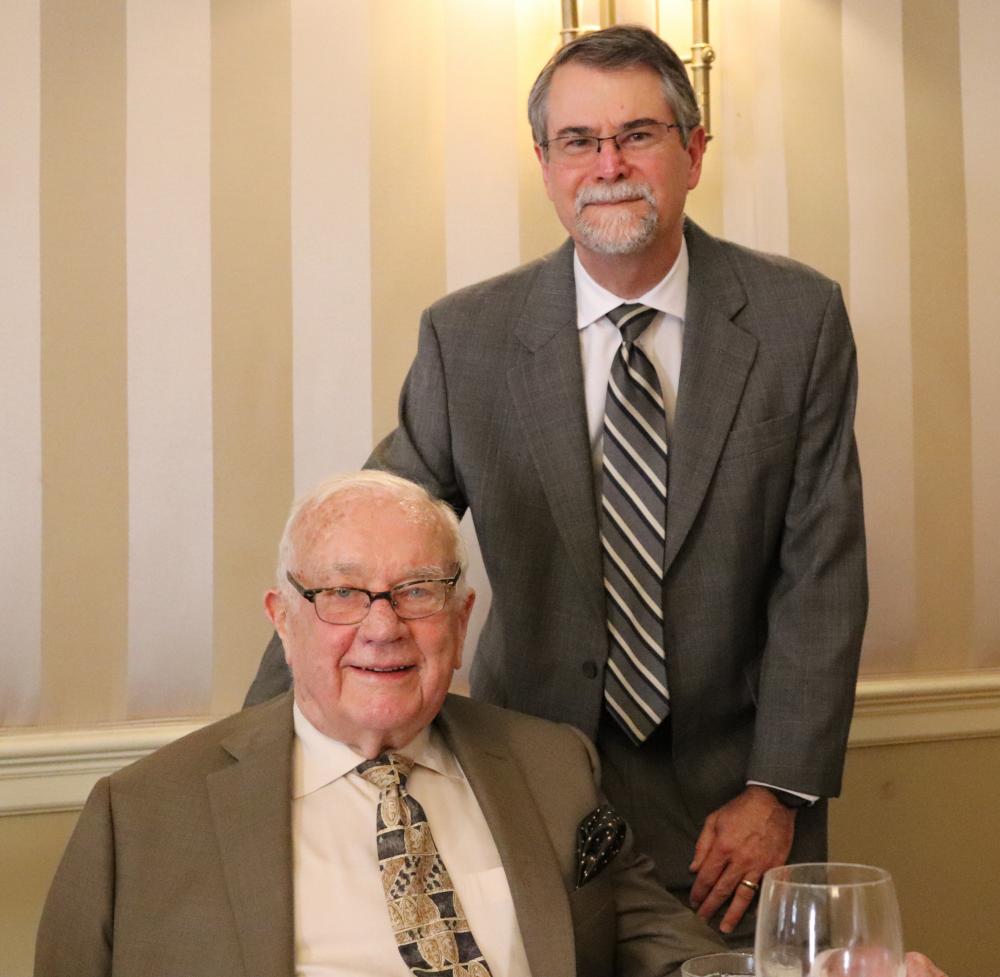 The new space we visited and the expanded biomedical informatics service at the Wright Center have been made possible thanks to a $5 million gift this year from Ken Wright. The gift comes on the heels of a 2015 gift from Mr. Wright that totaled $16 million and established six distinguished chairs in clinical and translational research and a physician-scientist scholars program, all of which are named for Mr. Wright and his late wife Dianne.
The impact Mr. Wright's giving has made on the research infrastructure at the university and the center bearing his name played a critical role in helping the center secure the largest National Institutes of Health grant in the university's history. Announced in May, the $21.5 million award will support the Wright Center in its mission to advance university and community research from basic laboratory science to treatments that improve human health.
"This year's grant and Mr. Wright's most recent gift are going to dramatically enhance our biomedical informatics capabilities," Dr. Moeller said. "We're expanding into those areas where there are really massive amounts of data so we can look at diseases in ways we haven't been able to do before."
If you're interested in learning about the tools available to support the Wright Center, patient care, research or education across the MCV Campus, please visit our giving page. If you'd like to give directly to the Wright Center, click "Give Now" at the top of this page, select "Search for other funds" in the dropdown menu and search for "Wright."