MCV Foundation Recognized at 73rd Annual Virginia Public Relations Awards
Each year, the Richmond Chapter of the Public Relations Society of America organizes and hosts a statewide celebration to honor outstanding public relations professionals and their work.
We are sincerely honored to have earned six awards at this year's virtual celebration. In addition to a one of the two Best in Show awards, we received two Awards of Excellence — the top honor for a category — and three Awards of Merit.
The amazing stories of generosity and lifesaving care on the MCV Campus that we share with the community are so powerful because of the incredible people whose support makes possible the great care, groundbreaking research and a world-class education that people have come to expect from VCU Health. What we value most about these awards is that they confirm our strong connections and engagement with you, our audience, who are genuinely invested in changing lives in Richmond and beyond.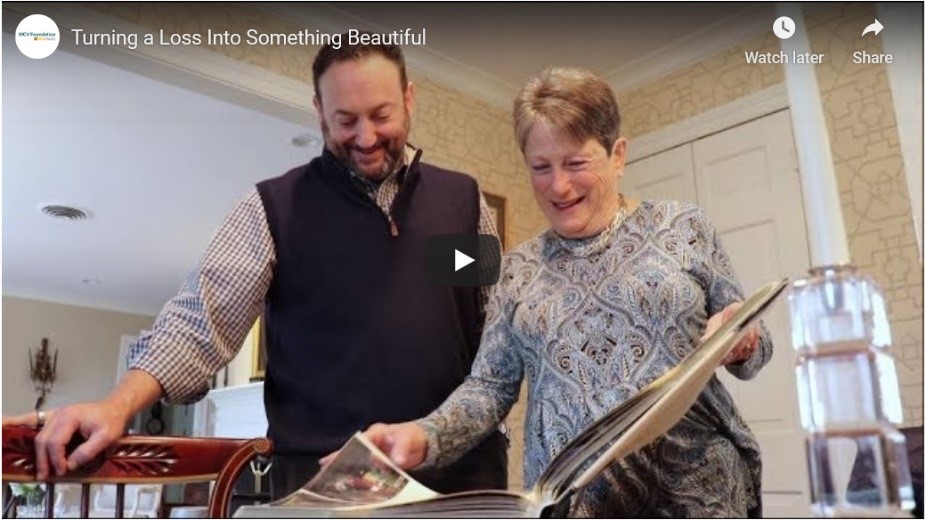 Our Best in Show Award and one of the Awards of Excellence recognized a planned giving direct mail campaign created and distributed in spring 2019. The campaign was built around the Plotkin family, who established a research fund in memory of their loved one and documented beneficiary designations in their estate plans to ensure future support for cancer research. This submission received a Best in Show award because it received the highest score in the category for tactics.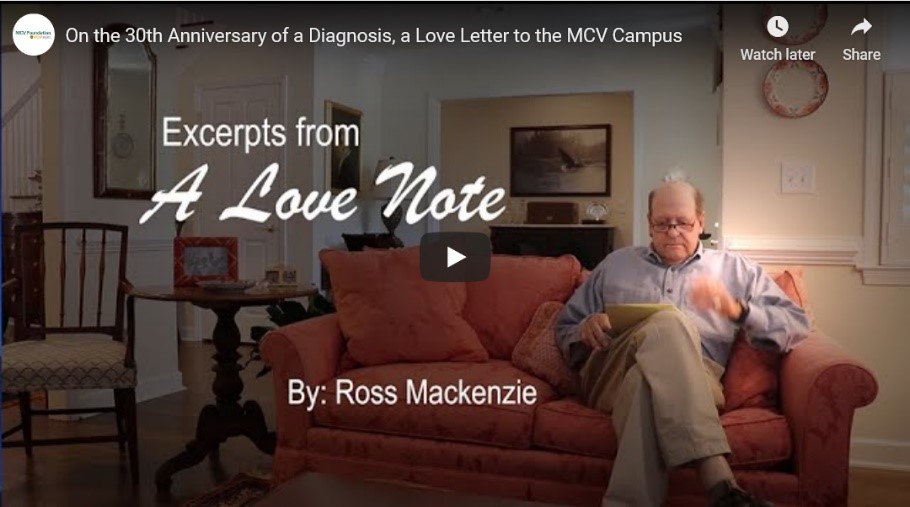 Our other Award of Excellence was in the external video programs category. The nominated work was a video produced in fall 2019 featuring an inspiring story of patient care told through the words of a retired syndicated newspaper columnist Ross Mackenzie. Ross had penned a "love note" to the MCV Campus where he had twice been successfully treated for cancer beginning 30 years prior. He wanted to share the note with the MCV Foundation for use in communications efforts. The response to his powerful history and appreciation proved that his own words were the most compelling way to illustrate to the Richmond community the value and importance of what happens on our campus.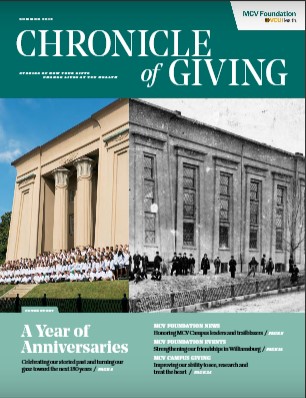 Our first Award of Merit was for the Chronicle of Giving magazine in the publications category. This year, we submitted a summer 2019 issue that highlighted several major anniversaries the MCV Campus observed during the 2018-19 academic year. Dating back 180 years, those who work and learn on VCU's MCV Campus have provided lifesaving care here in Central Virginia and improved health around the world through pioneering research and formative education. We were proud at the foundation to be among the MCV Campus inhabitants celebrating in 2019. As we now move beyond our 70th year, our capacity and enthusiasm to support all of our MCV Campus partners have never been stronger.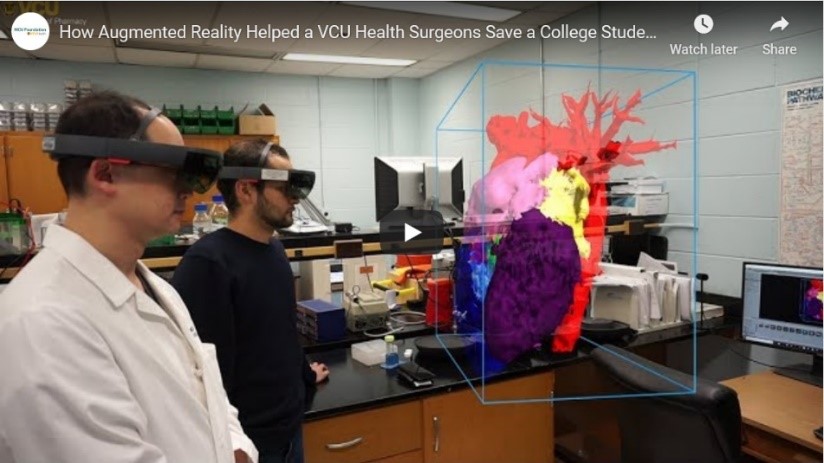 Another Award of Merit honored our integrated communications efforts that promoted the ways in which augmented reality is saving lives on the MCV Campus. Our multimedia article about AR's use in preparing for complex surgeries was leveraged on both our social channels and for our spring 2019 advertising campaign, which expanded our reach and raised awareness about VCU Health while achieving more than 11 million impressions.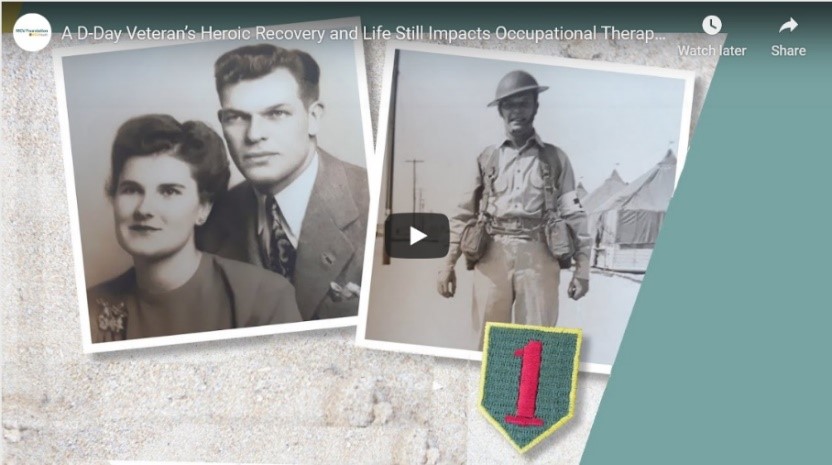 Our final Award of Merit honored the MCV Foundation's fall 2019 campaign observing Veterans Day with a compelling story from the daughter of a World War II veteran. Carlyn Dalness's father was grievously wounded during his service, and occupational therapists were critical in helping him live a vibrant and fulfilling life, including becoming a parent, after his recovery. Carlyn and her husband Jack donated to name a new lab in the College of Health Professions in honor of her parents and their love story. This campaign achieved more than four million impressions, a digital advertising click-through rate well above our industry average and more than 14,000 social media engagements.
These recognitions are a gratifying challenge to continue doing our best to tell the story of VCU Health on the MCV Campus. We're fortunate to engage in that fulfilling work with excellent partners and would like to congratulate many of our immensely talented colleagues from across VCU who also received awards in this year's online ceremony. We are proud to work alongside them to advance VCU and VCU Health's mission to new levels of achievement as it serves both the wider scientific world and our community here at home.