Opportunities to Fight ALS Abound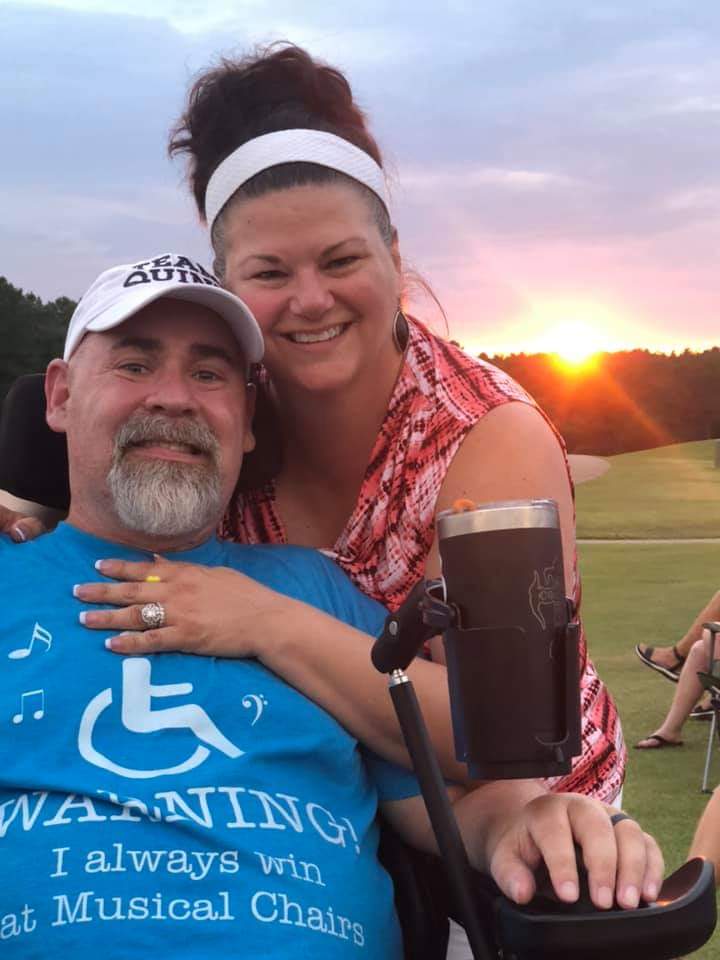 The man who has inspired more than $250,000 to benefit ALS patient care, family support and research at VCU Health over the past three years now has a nonprofit of his own. So, get ready Central Virginia, here comes Team Quinn.
Bobby Quinn and his wife Michele have been hosting fundraisers and participating in ALS awareness events since Bobby was diagnosed with the progressive neurodegenerative disease in 2017. That is also when his friends at Main Street Homes decided to make their annual golf tournament a fundraiser ­– in honor of Bobby – to support the Harper's Hope Fund for ALS at VCU Health.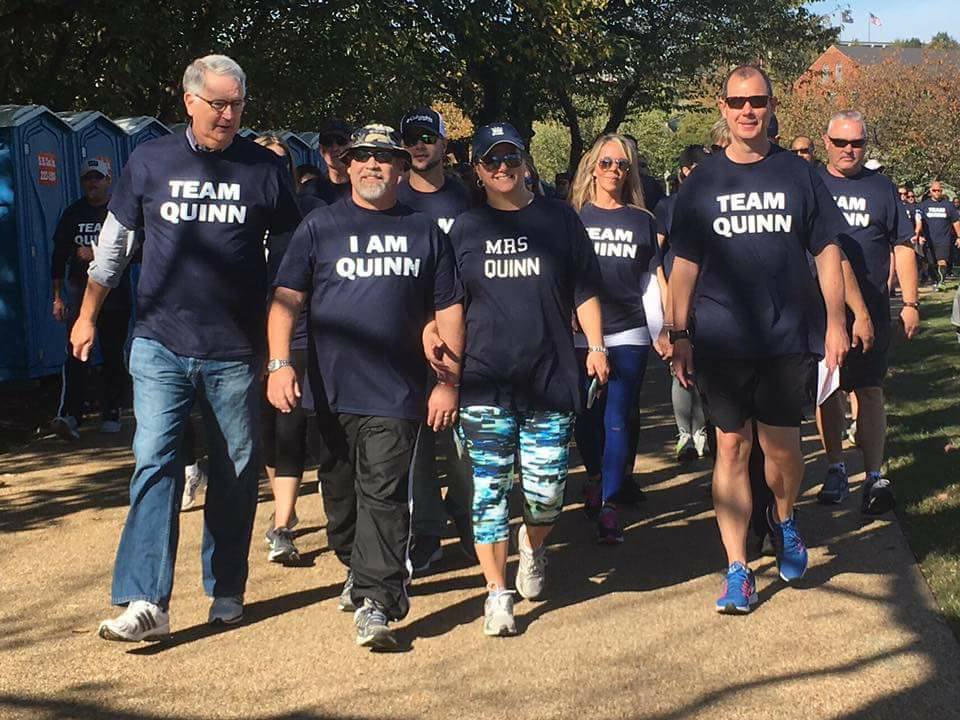 Those efforts have combined to raise hundreds of thousands of dollars, and now Bobby and Michele have created Team Quinn, a 501(c)3 nonprofit that will better support VCU Health ALS patients and others who are battling the disease throughout Virginia. Team Quinn serves Virginia ALS patients and their families by providing funds to help pay for out-of-pocket expenses related to care and treatment.
"We couldn't be more excited about Team Quinn becoming a nonprofit," said Michele. "The team has been growing and supporting us in our efforts to raise money for years, and now we have a mechanism to directly help patients and their families address the challenges this disease presents. Team Quinn is a community, we're growing every day, and we won't quit."
Team Quinn is wasting no time tapping that energy and support from the community as they have two upcoming fundraising events: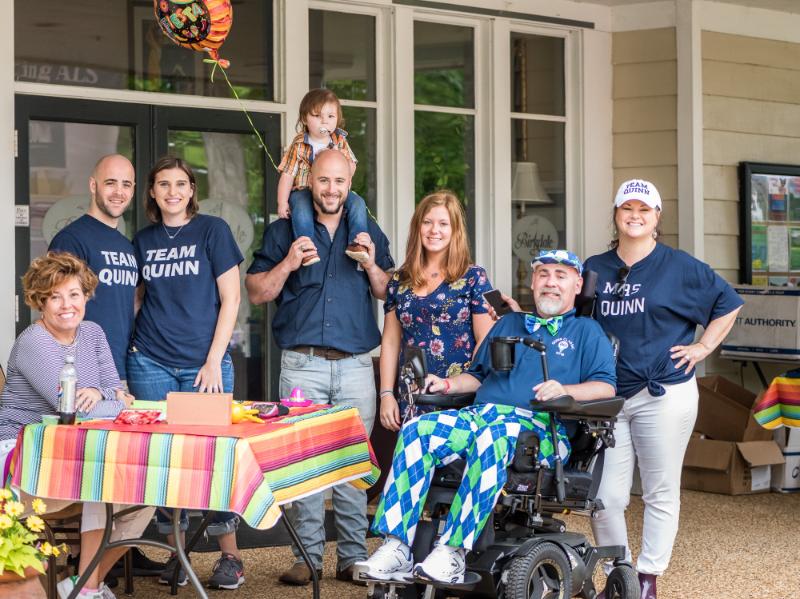 Second Annual Quinn Classic Fighting ALS
Monday, Sept. 21, at 1 p.m.
Birkdale Golf Club, 8511 Royal Birkdale Drive, Chesterfield
To become a sponsor, visit the Team Quinn website.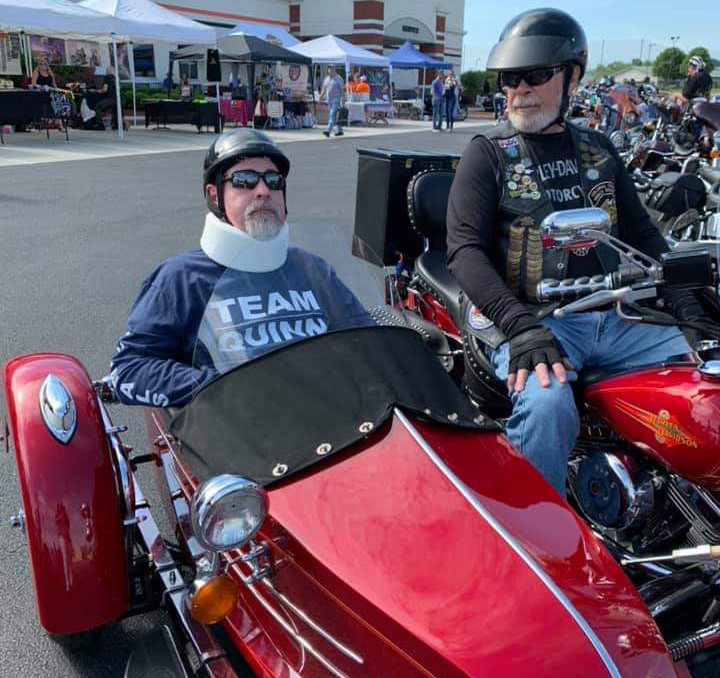 Fourth Annual Country Kickin' ALS
Saturday, Oct. 3, 11 a.m. – 4 p.m.
Colonial Harley-Davidson, 1701 Temple Parkway, Prince George
To learn about opportunities to sponsor the event, contact Team Quinn. To participate in this event, simply bring your family and friends along for a good time and live music.
As Team Quinn's events come together, Main Street Homes is continuing its support of ALS patients and families. This year, Main Street Homes' Oct. 5 golf tournament will support both the Harper's Hope Fund for ALS and Team Quinn. Anyone can participate in the event's online auction, so please visit www.MSH.givesmart.com to make your impact today.
The Harper's Hope Fund for ALS was created at VCU Health in 2014 by Vic Harper, an ALS patient at the time, and his family to make an impact on ALS research and patient care – two things from which Bobby has directly benefited as a VCU Health ALS patient.
"Community efforts, outreach and support like this directly impact people with ALS and their families," said Kelly Gwathmey, ALS Clinic director and neuromuscular medicine program director at VCU Health. "We've used donated funds to complete clinical trials for new treatments, buy groceries for families and improve our facilities and care delivery. To have these organizations and the Harper's Hope Fund for ALS working alongside one another and supporting one another is so heartening so see. They've made lives better and we couldn't thank them enough."
For more information about supporting ALS patient care, research and family support at VCU Health, contact Carrie Bickford, interim director of development for VCU Health, at 804-297-6708 or carrie.bickford@vcuhealth.org.