Scaring up Funds to Fight Sickle Cell Disease
This Halloween will mark the fourth year in which the Powhatan community has come together to scare up a stack of bones to help fight sickle cell disease.
That is to say, each year on Oct. 31, the Powhatan Fairgrounds hosts its Trunk-or-Treat Harvest Fest, which has raised money to support the VCU Health Sickle Cell Program since 2014. The event features haunted houses, hay rides, concessions, a bounce house, a DJ, a bonfire, contests and, of course, dozens of decorated car trunks where kids can trick-or-treat.
About 1,000 people come out to the fairgrounds each Halloween to enjoy the party, come together as a community and support a worthy cause.
"It's important to have activities that are traditional, but with a new spin on them, inclusive and engaging in a positive way," said Runda Harris, program coordinator at the fairgrounds. "And the great part about our organization is that we can provide that opportunity in a fenced-in, safe place."
Runda and her twin sister Randa Jackson, a fairgrounds board member, are Trunk-or-Treat's main organizers. They both said that in addition to engaging the people of Powhatan County in a positive way, it's important to choose the right organization to support, and that's why they've continued to give to the VCU Health Sickle Cell Program over the years.
Sickle cell disease is a genetic blood disorder that affects 70,000–100,000 Americans, the majority of whom are African American or Hispanic. People who have it produce abnormal red blood cells that can block blood vessels, leading to organ damage, severe episodes of pain and other life-long complications. In addition, about 2.5 million Americans carry the sickle cell trait, which usually does not cause symptoms, but means those who carry it could pass along sickle cell disease to their children.
The VCU Health Sickle Cell Program manages care for sickle cell patients, conducts research that advances treatments and reaches out to the community to improve awareness.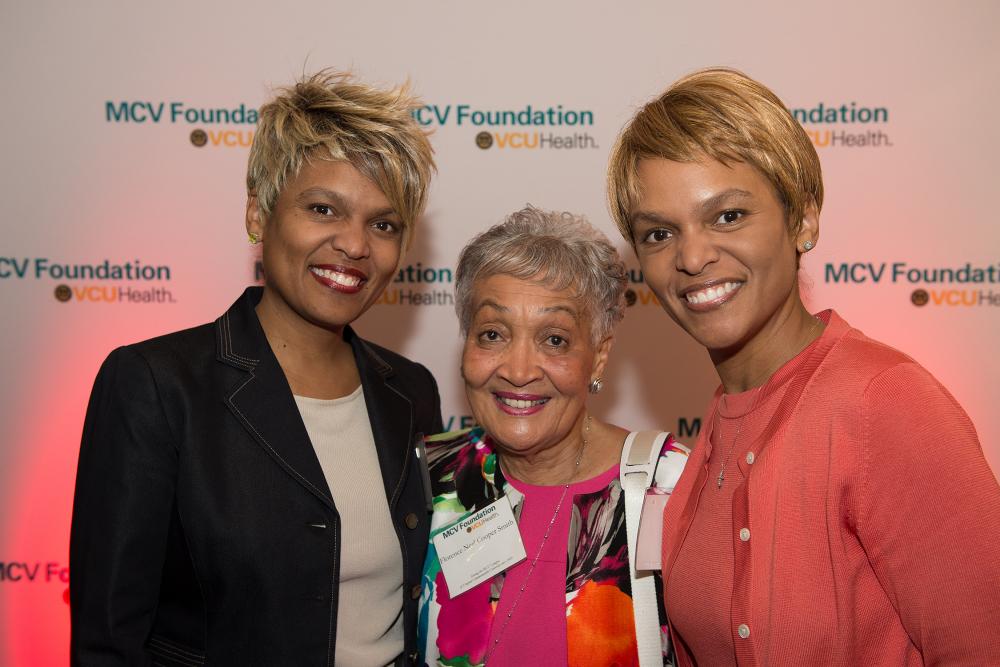 Randa said the fairgrounds' history creates a compelling connection to sickle cell disease since the disorder disproportionately affects minorities. The fairgrounds began in the early 1900s as a meeting place for African Americans who could not visit the whites-only fairgrounds, but today it's the only fairgrounds in the county and welcomes anyone who would like to come.
Runda identifies the fairgrounds with sickle cell disease because each is a sort of underdog. Despite the severity and prevalence of sickle cell disease, funding for research and awareness has traditionally been low. Runda said that like the fairgrounds, sickle cell disease research is not flashy and attention-grabbing, but it is important for the community and deserves support.
For these reasons and many others, Randa, Runda and the hundreds who will be at the fairgrounds on Halloween will be having fun and supporting others while they do it.
"The cool part about this event is how everyone comes together and they're just having a blast," Randa said. "Everybody is there for a great cause, and it's a safe environment. The kids have fun and the adults have fun too."
All that fun has raised $1,320 over three years, and this year Runda and Randa expect to contribute $500 or more. You can be a part of the fun and the fundraising too by going to the fairgrounds this Halloween to hand out candy, trick-or-treat, dance, meet new friends or simply watch the party.
Local organizations are also welcome to come introduce themselves to the community by giving out candy and promotional materials. Individuals and organizations who are interested in handing out candy are encouraged to arrive early with decorated trunks.
"We are blessed to have support from people and communities like Runda, Randa and Powhatan County," said Wally Smith, M.D., scientific director of the VCU Health Center on Health Disparities and director of the VCU Health Adult Sickle Cell Program. "By choosing to use a fun event like this for fellowship and charity, everyone wins. They are helping improve lives though their support of advancements in sickle cell disease care, research and education."
"That's why we do this," Runda said. "Everybody that's a part of this organization understands their part to help others. Sometimes it's as simple as having some fun while acknowledging the needs of other people. We don't have deep pockets, but a little goes a long way."
What: Trunk-o-Treat Harvest Fest
When: Tuesday, Oct. 31, 2017 | 5 to 10 p.m.
Where: Powhatan County Fairgrounds, 4042 Anderson Highway
Why: To support the VCU Sickle Cell Disease Program
Cost: $5 per car
More information: Call 804-598-9808 or visit www.PowhatanFair.org
To learn about the work MCV Foundation does to support sickle cell disease care, research and education, read our recent article, Guaranteeing a Future of Sickle Cell Treatment, Research and Outreach on the MCV Campus.
To give directly, visit our giving page and select the Florence Neal Cooper Smith Professorship fund on the giving form. Dr. Smith currently holds this Florence Neal Cooper Smith Professorship, which is an instrument through which donors can directly support continued advancements in treatment and research of sickle cell disease, leading to reduced numbers of those who suffer. The goal is to make the professorship and endowed chair by raising $1 million, and so far, we've raised $330,000 towards that goal.