Reflecting on a Year Unlike Any Other
The year 2020 will be remembered for two things: the herculean challenges and heartache it brought and the generosity and resilience this year has inspired in our health care professionals on the MCV Campus.
VCU Health's unique strengths have positioned it well to respond to the ongoing COVID-19 pandemic as the region's only academic health center. The innovative spirit and compassionate care are hallmarks of our campus and they have been bolstered by philanthropic support that fuels advances in research and treatment of this novel virus.
Our darkest hours have, thankfully, been among our finest. And though your celebrations likely look different this year, we write once again to share our gratitude for your support as a community and to wish everyone a healthier and happier new year ahead.
Here are a few of the stories that leave us feeling hopeful and grateful as a challenging year comes to an end.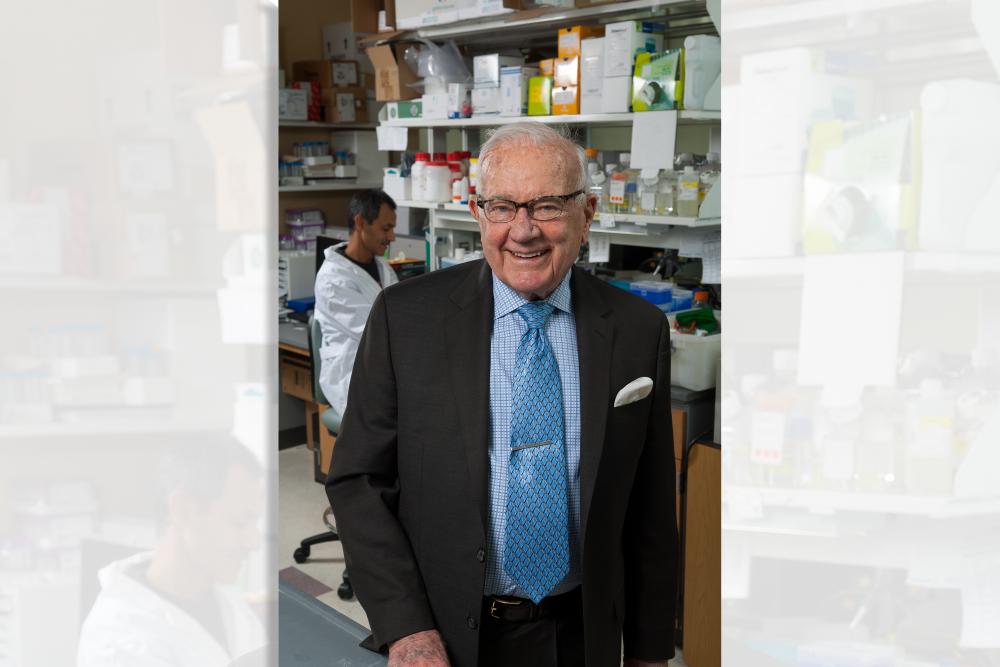 Wright Foundation Gift
In December, VCU received an incredibly generous $24 million gift from the C. Kenneth and Dianne Wright Foundation, which will provide $16 million for the C. Kenneth and Dianne Wright Center for Clinical and Translational Research, a center focused on collaborative science and health care research among VCU investigators and students. Another $4 million will support need- and merit-based scholarships in the College of Engineering. The remaining $4 million will support the VCU Health Adult Outpatient Pavilion, which is expected to be completed at the end of 2021 and will offer an array of outpatient clinics, as well as dental and women's services. Mr. Wright's generosity continues to transform the MCV Campus.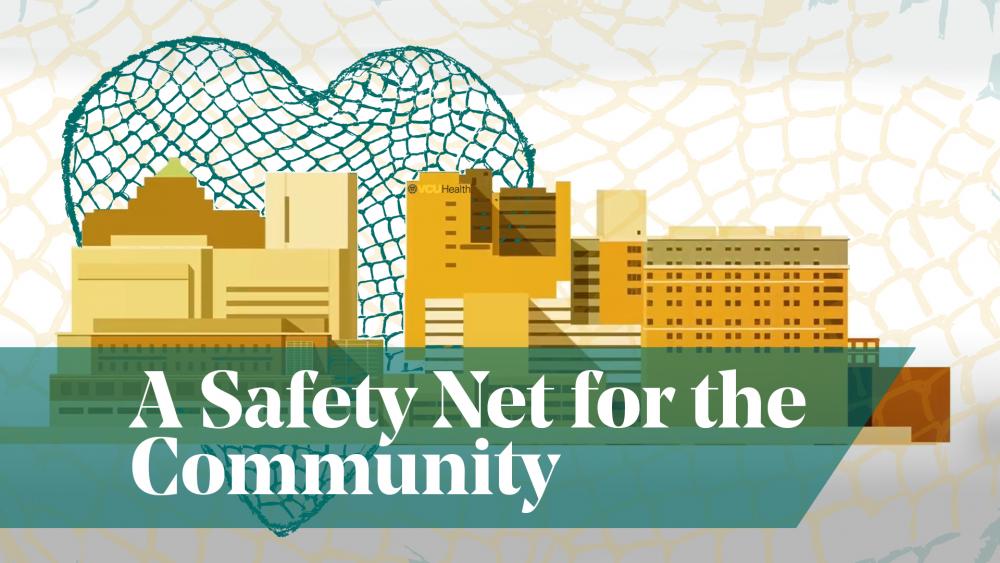 VCU Health's Role as a Safety-Net Hospital
As part of Toward a Healthier Virginia for All, our health equity series, we examined what it means to be a safety-net hospital. VCU Health ensures its leading health care options and compassionate care are available to every person who walks through its doors, regardless of socioeconomic status or ability to pay. Our story explores that commitment to great care for everyone in Virginia and some of the leaders behind this effort.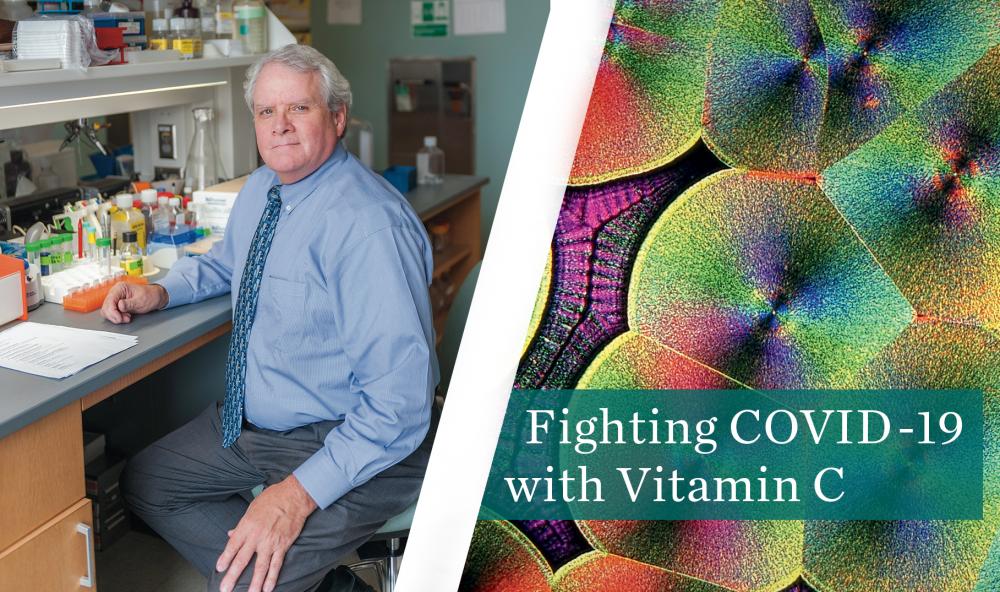 Fighting COVID-19 with Vitamin C
Thanks to the leadership of MCV Foundation trustee Harry Thalhimer, the foundation raised funds to support a clinical trial that will build a greater understanding of how high doses of Vitamin C delivered intravenously can be a safe and effective treatment for severe cases of COVID-19.  Alpha A. "Berry" Fowler III, M.D., a professor in the Division of Pulmonary Disease and Critical Care Medicine at the VCU School of Medicine, designed the therapy, which seeks to regulate the body's immune system to avoid aggressive, dangerous immune responses in the lungs.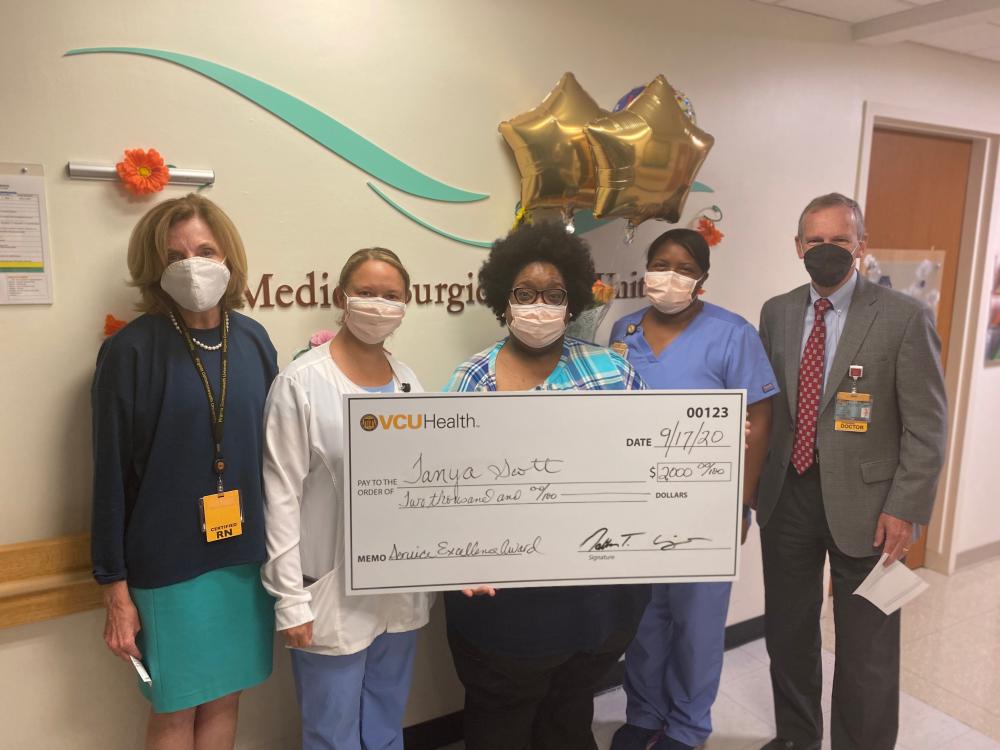 2020 Service Excellence Award
On a near-freezing winter night several years ago, VCU Health nurse Tanya Scott learned a patient on her unit would soon be discharged with nowhere to go and very few clothes to keep warm.
The patient was experiencing homelessness and did not know the area well, and Scott knew he needed more to protect him from the elements. She decided to give the man the coat off her back along with her hat, scarf and gloves. This is one of many stories about Scott's dedication to treating patients that earned her the Service Excellence Award.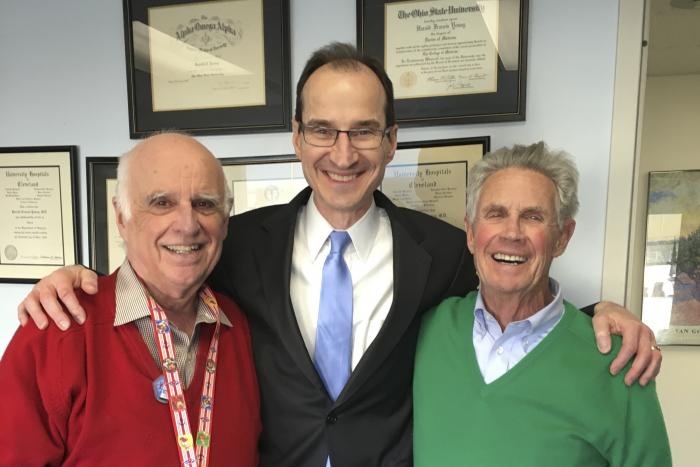 M. Theresa and Harold F. Young Chair
The efforts of two MCV Foundation trustees helped secure funds to endow the M. Theresa and Harold F. Young Endowed Chair in Neurosurgery, which honors Harry Young, M.D., a renowned and beloved neurosurgeon on the MCV Campus, and his wife Theresa. During his exceptional medical career, Dr. Young has provided life-enhancing care to thousands of patients, trained dozens of residents and influenced neurosurgical practice across the country.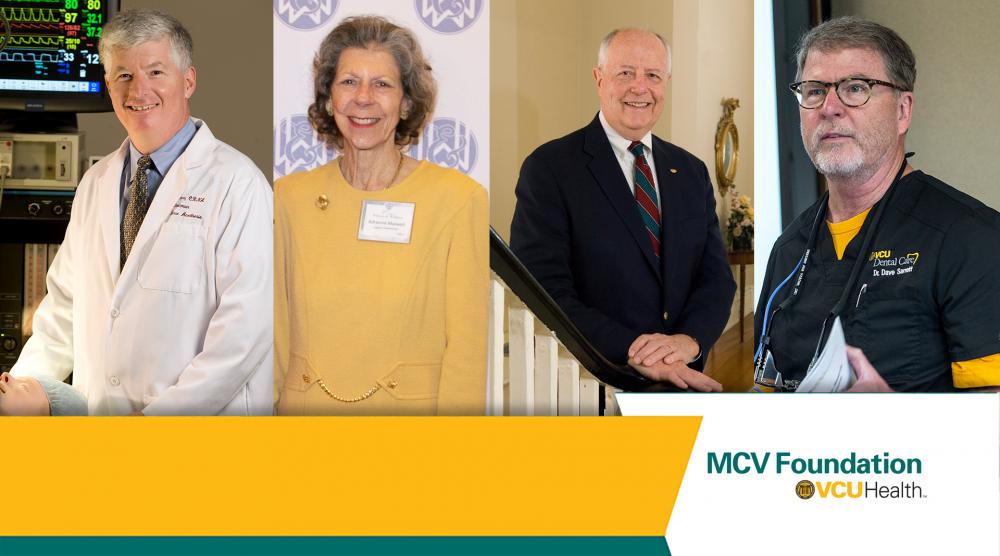 Annual Foundation Awards
Each year, the MCV Foundation Board of Trustees honors people who have made significant contributions to the world-class patient care, research and education that VCU Health delivers right here in our community. The generosity, leadership, vision and impact this year's award recipients have embodied are worthy of great praise, attention and admiration. They were also the first honorees celebrated during a virtual ceremony.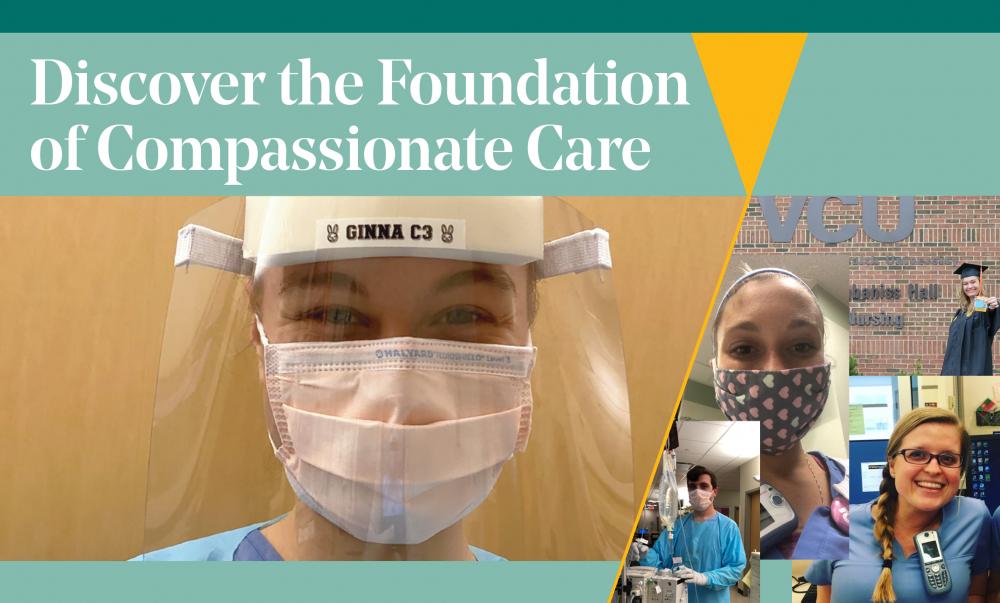 Gratitude for Our Nursing Professionals
If there is one positive outcome from all the uncertainty and concerns about COVID-19, it has been the sudden and universal sense of gratitude for frontline health care workers both here on the MCV Campus and around the world where our alumni are serving during the crisis. We hope this renewed collective appreciation for the healing professions is something that our society keeps well beyond the immediate crisis. Our spring campaign featured the stories of several VCU School of Nursing alumni working hard on the front lines, and their dedication continues to inspire us.
Community Support During the Pandemic
Last spring, we were overwhelmed with the outpouring of support from community members, from donating food or funds to help nourish frontline health care workers to bringing much-needed personal protective equipment to the hospital to ensure an adequate supply. A local group sewed handmade cloth masks for use by health system employees and patients. These stories combined were a reminder of how grateful we are for the community's support during a challenging time.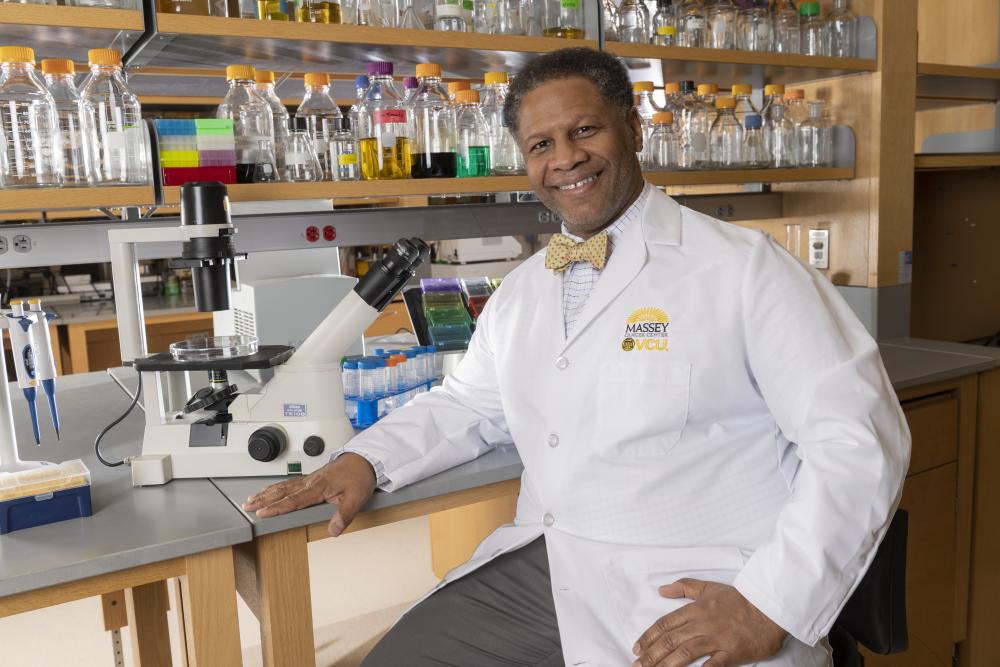 Massey New Director Sets a Bold Vision
Robert Winn, M.D., began as director of VCU Massey Cancer Center a year ago, and he has quickly hit the ground running to enact an ambitious agenda while also responding to and managing Massey's response to COVID-19. Hearing his story and why he said yes to joining the MCV Campus continues to inspire us to dream about a future free from the pain and suffering of cancer.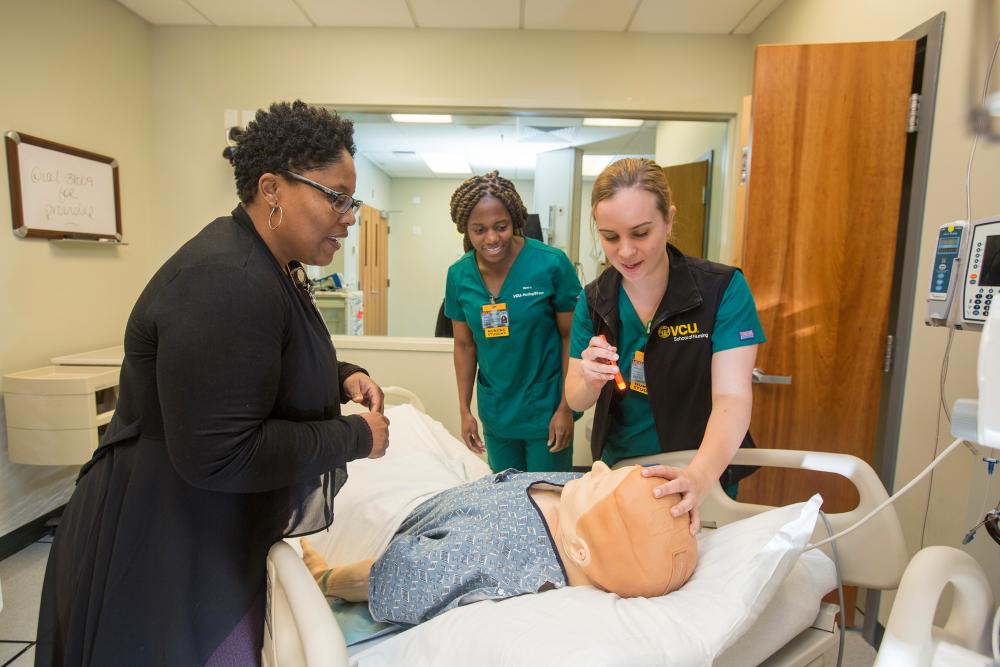 Conway Gift Nearly Doubles Nursing Scholarships
A new $3 million gift, combined with a $2.5 million commitment from last year, will allow the VCU School of Nursing to nearly double the number of need-based scholarships for undergraduate students. Philanthropists William E. Conway Jr., co-founder and co-executive chairman of The Carlyle Group, and his wife Joanne provided both gifts to support the school's efforts to address the nursing workforce shortage.