2019 at the MCV Foundation
2019 has been an amazing year on the MCV Campus at VCU Health. New facilities have opened and begun construction, grateful patients and alumni have made incredible contributions to the campus's future, and the MCV Foundation has made new friends across Central Virginia who we know will be partners in advancing patient care, research and education for many years to come.
VCU Health is the region's only comprehensive academic health center, and by inspiring philanthropic contributions and sharing the stories of lifesaving global impact, we plan to help all of our MCV Campus partners remain at the forefront of their specialties.
Below you will find some of those stories from 2019 that illustrate just how lucky we all are to have VCU Health and generous community members right here in Richmond.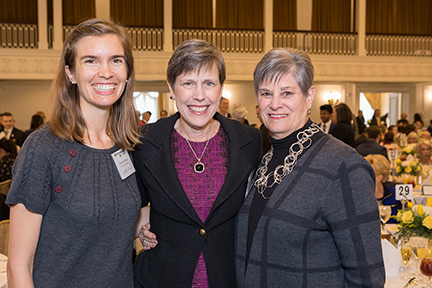 In February, at the MCV Campus Endowed Scholarship Brunch, we were honored to once again celebrate the life-changing opportunities and potential that generous MCV Campus donors create and perpetuate for students every year through their scholarship contributions.
Over the past two years, we have joined our colleagues at the VCU College of Health Professions in celebrating the groundbreaking and topping-off ceremonies for their new 154,000-square-foot education and research facility.
We couldn't have been prouder this March to finally stand in the beautiful new building's atrium to cut the ribbon alongside students, faculty and leadership from across the MCV Campus.
To show their appreciation to VCU Health and to the doctors, nurses and rehab therapists who saved Ed Prestemon's life, Ed and Patty Prestemon made a generous gift to support both cardiothoracic research at VCU Health and the new Sheltering Arms Institute.
We spoke to the Prestomons this spring about how Ed's rare complication met its match at VCU Health.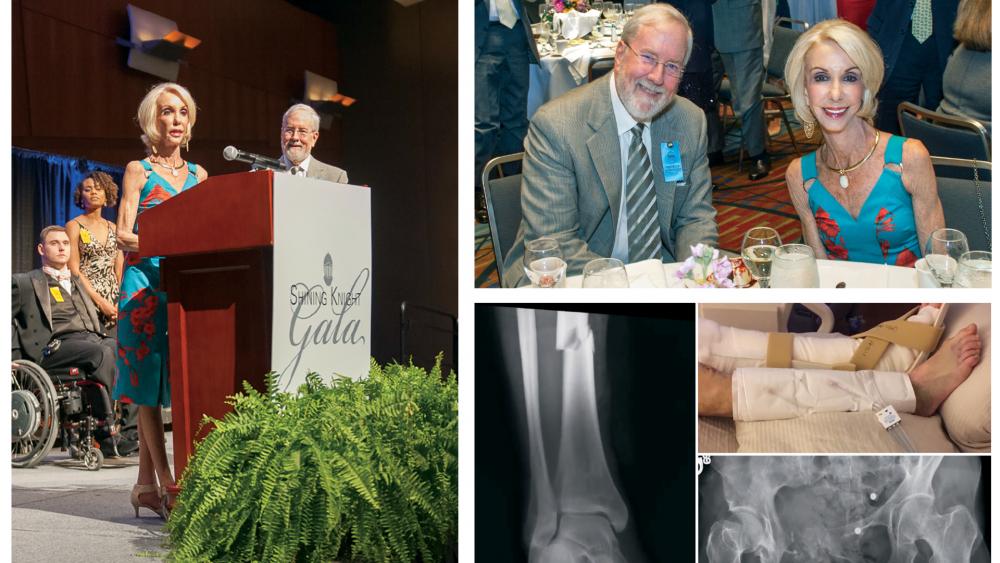 Following a serious accident and a long recovery, Joyce Johnson and her husband Rich knew they wanted to help the VCU Health surgical trauma intensive care unit where they spent many harrowing hours.
The incredible goal they set  for themselves was realized this May when Joyce and Rich made an announcement at the Shining Knight Gala.
Thanks to the interdisciplinary partnership formed over lunch one day on the MCV Campus at VCU Health, Aldrin Castillo's heart surgery was a success and he barely missed a step in pursuing his dreams.
We had a chance this spring to speak with Aldrin and see some of the cutting edge augmented reality technology that helped save his life.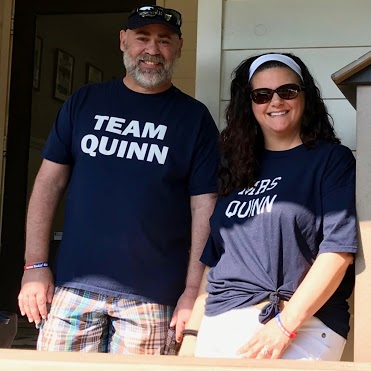 This summer, we spoke with Bobby and Michele Quinn about their efforts to raise funds and awareness in support of ALS.
We also learned how Main Street Homes, following Bobby's ALS diagnosis, transformed its annual golf tournament into a fundraiser, on behalf of Bobby, to support the Harper's Hope Fund for ALS at VCU Health.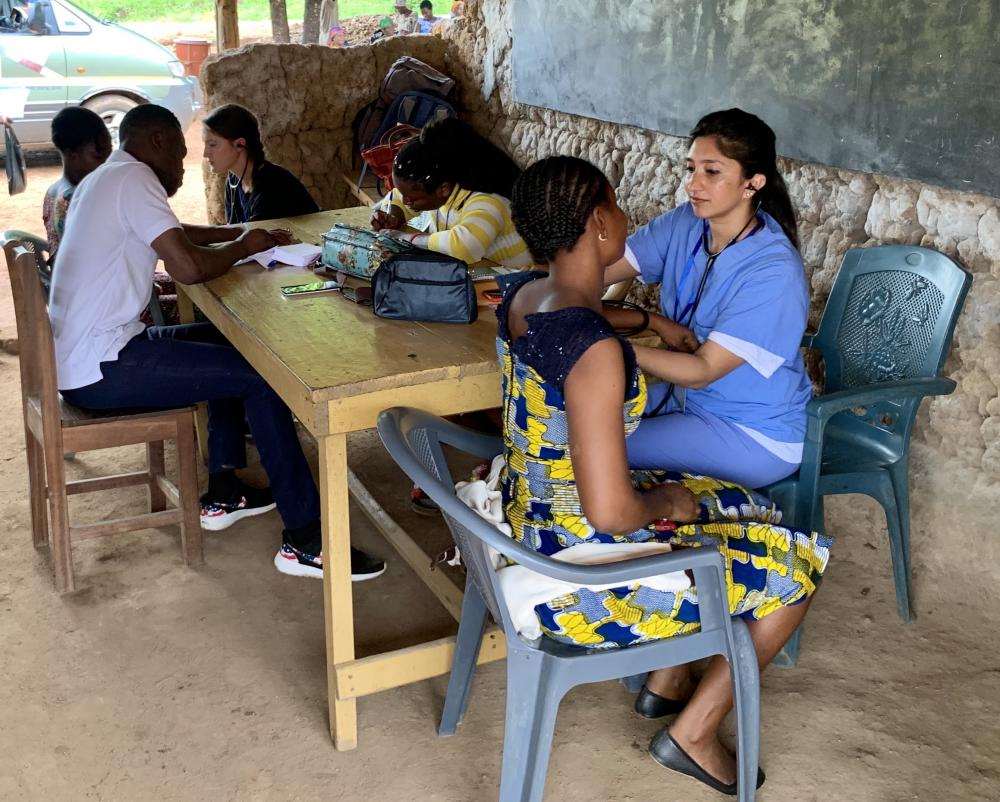 Thanks to scholarships that freed up students to pursue their passions, this summer also was a time that a team of medical students traveled to Ghana to deliver healthcare and education.
They shared some of their photos and videos with us and shared the reasons scholarships made the trip possible.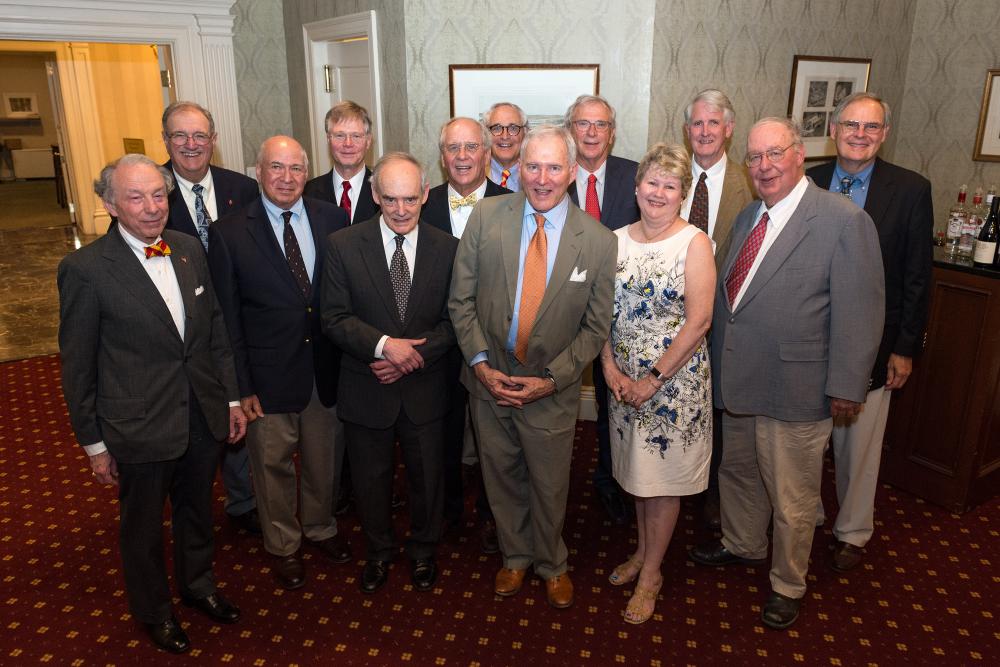 On June 26, we were honored to be part of a very big surprise for MCV Foundation board member Charlie Bryan, Ph.D.
That evening, many of his "brother rats" from the VMI Class of 1969 showed their bonds endured 50 years after graduation when they announced the Dr. Charles F. Bryan Jr. Parkinson's Research Fund.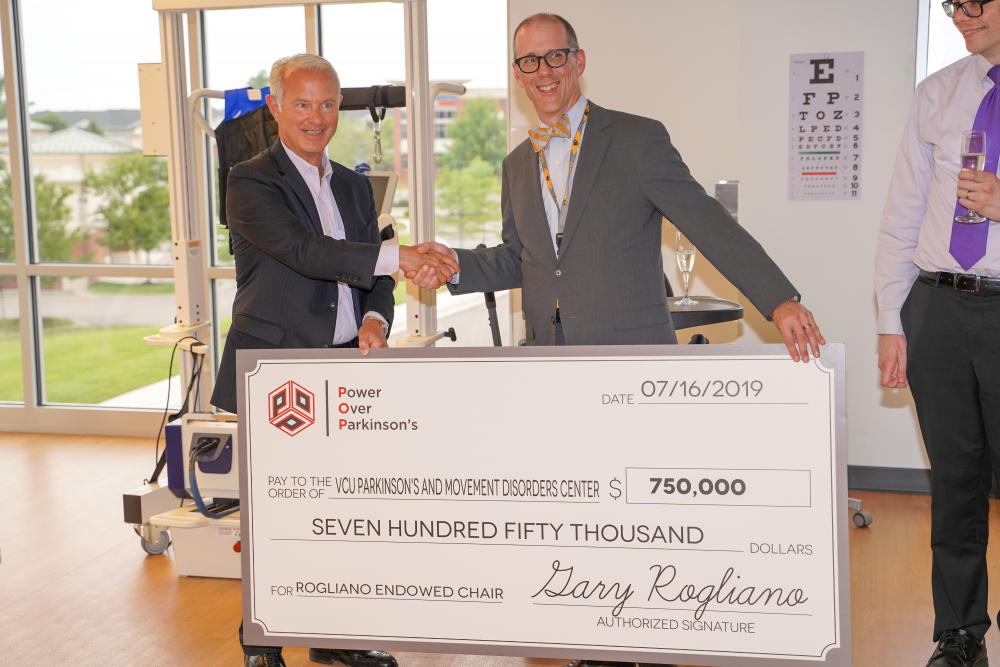 We also were there this summer to see the Rogliano family and their nonprofit, Power Over Parkinson's, officially begin their partnership with VCU Health.
We spoke to Gary Rogliano about his experience so far with Parkinson's and what inspired him to commit $750,000 to help develop a Parkinson's and Movement Disorders Exercise and Wellness Program at VCU Health.
On Sept. 17, 2018, which would have been her 30th wedding anniversary, Susan Nash established the Bob and Susan Nash Forever Heartfelt Bereavement Support Fund.
She was generous enough to share her story with us this fall, when she told us about the wonderful life she led with her late husband and how she wants to support others who face grief.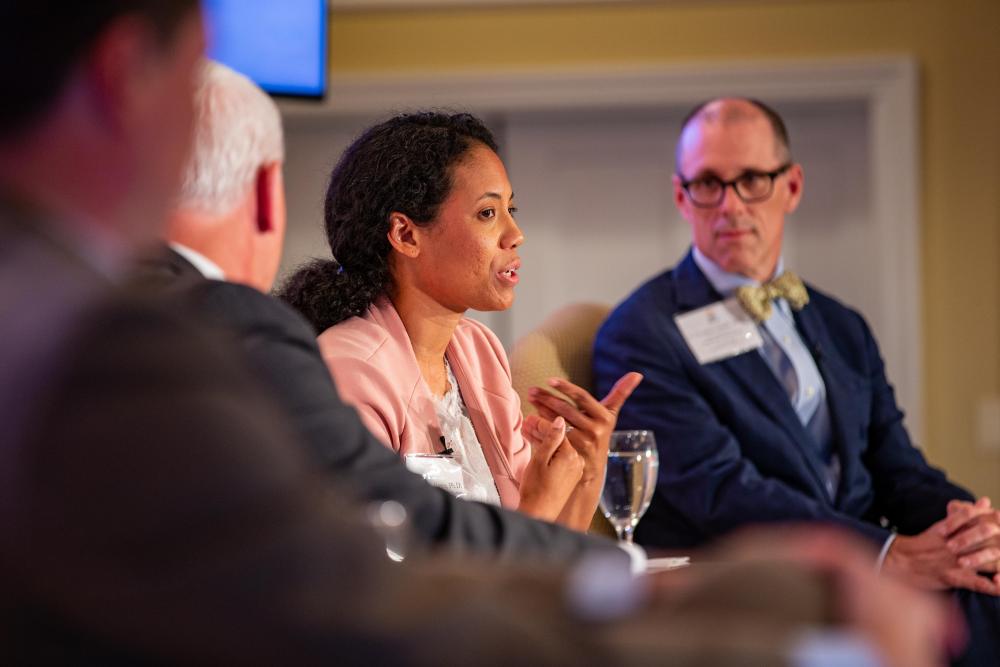 At this year's MCV Foundation Discovery Series Williamsburg, more than 200 people saw a panel of experts represent two areas of excellence on the MCV Campus: psychiatry and neurology.
The event, titled "Mind Over Matter: Recognizing and Treating Mental Health Conditions," helped demystify and define the science behind a broad array of mental health issues. The panelists also provided insight from the latest research on depression, anxiety, dementias and addictions.
In August, Dr. Jack and Carlyn Dalness were excited to visit with VCU occupational therapy students in a newly created laboratory named in honor of Carlyn's late parents, Herbert and Charlotte Meyer.
The inspiring story of Carlyn's parents — and of the gift that will support researchers, students and the people who benefit from their work — begins more than 80 years ago on the cusp of World War II.
Finally, 2019 marked the 30th anniversary of Ross Mackenzie's first cancer diagnosis.
The longtime Richmond newspaperman marked the occasion by penning a letter of thanks — a love note — to the MCV Campus.